1 - 12 of 21 Listings
Aquinnah
LINK ID: 26727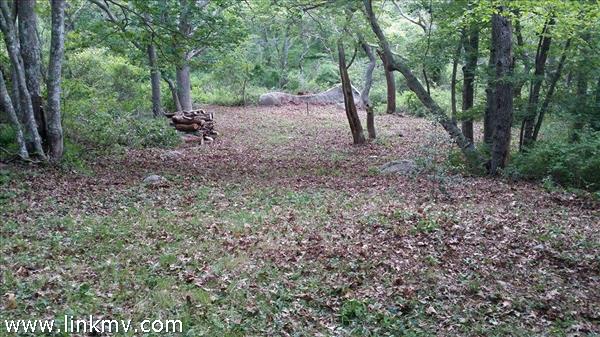 2.70 acres
$374,000.00
Park like setting with giant boulders, a stone wall and wonderful privacy. Massive oaks and sassafras trees adorn this lot with a westerly facing building site that is practically TURNKEY. Septic is installed. Boards have waived the requirement to get any archaeological done when systems were permitted. This may need to be updated but would be the only thing other than your permit process. A wonderful destination to build your new home. Buyer needs to install a well and location has been staked by engineer. Property has been recently trimmed to make it easy to see.
Aquinnah
LINK ID: 32733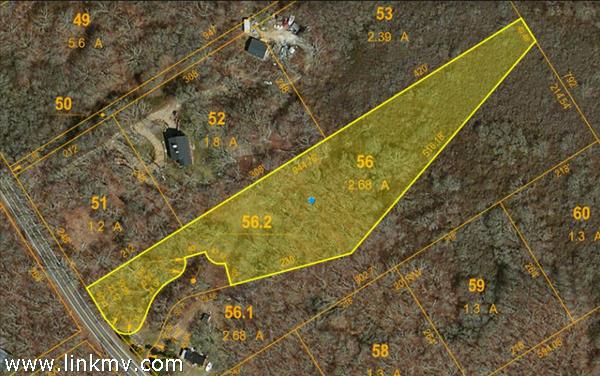 2.68 acres
$420,000.00
A beautiful sloping knoll with lots of solar potential nestled among large trees. This parcel is set back deeply off State Road so it is a short dash back to the building site but with lots of protection. The new building site will offer privacy, beauty and location with natural buffer zones around 2 sides in the form of conservation and landlocked parcels. This is a wonderful opportunity to design your own idea of a great Vineyard home. Currently there is a shared 2 bedroom leaching field and the sellers are looking into getting permits for up to 4 bedrooms.
Aquinnah
LINK ID: 30261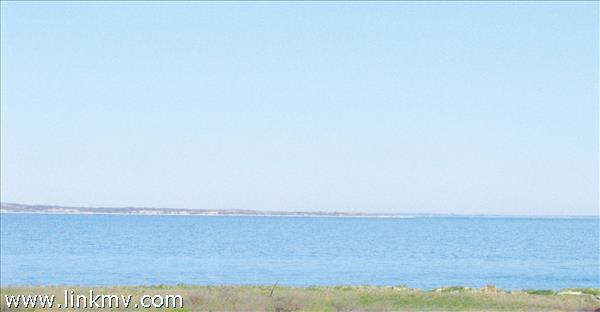 0.90 acres
$549,000.00
Almost one acre of registered land with lovely north shore ocean views across to the Elizabeth Islands. Wonderful location just a short distance from Lobsterville or Philbin Beach. Engineering is in process and will include flagging the lot lines, percolation test, and topographical survey. Property could support a three bedroom dwelling with a variance from the town of Aquinnah.
Aquinnah
LINK ID: 31915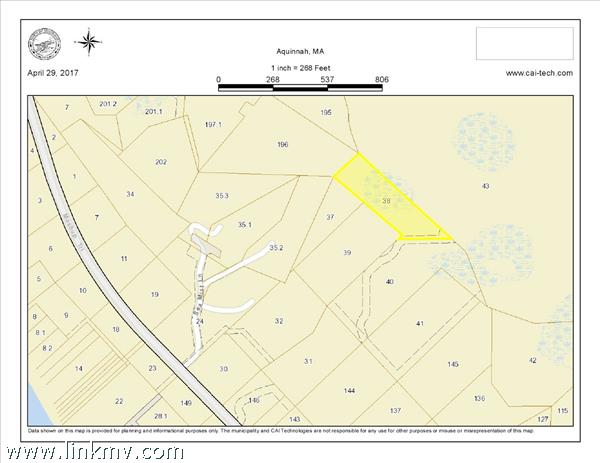 2.16 acres
$595,000.00
2.16 acres of potential. This piece of land offers both privacy and easy access to Aquinnah's beautiful beaches. With a 3 bedroom septic and utilities already installed to the site you're that much closer to the realization of your dream home on Martha's Vineyard. The already approved house design is available as another option for those looking to get situated quickly.
Aquinnah
LINK ID: 30652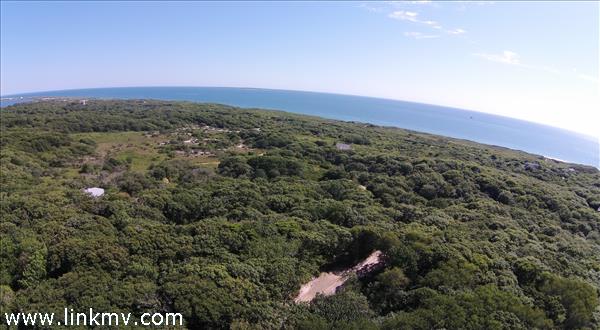 2.16 acres
$595,000.00
Privately sited, 2-acre homesite located on the newly created Hebron's Way. Your new home will be walking distance to the beach. Set among an area of extensive conservation holdings, this site has a 3-bedroom septic system, well and underground utilities installed. Approvals to build a 2850 sq. ft. home -- with a rare 28ft height limit, are in-hand. Current approved plan is for a New England Colonial with an attached Barn-style garage. At the right price, the Seller will contract with the Buyer to build the new home.
Aquinnah
LINK ID: 31369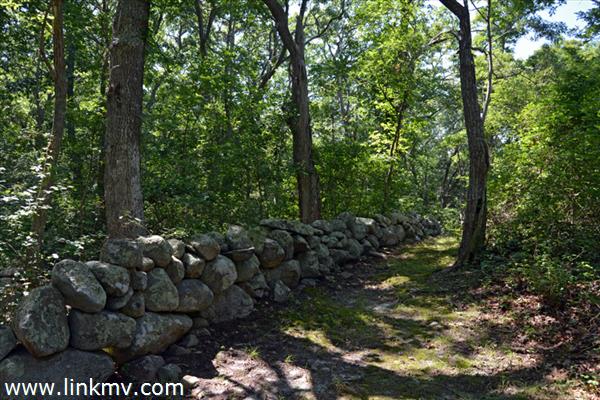 13.70 acres
$1,000,000.00
Lush, forested parcel of land with ancient stone walls, moss covered grounds, walking trails with footbridges and boardwalks, large stands of beech, oak and maple trees are some of the features that are found at this property new to market in Aquinnah. Property consists of three lots: 1.6 acres fronting on Lighthouse Road, and two rear lots, 5.76 acres and 6.42 acres for a total of 13.7 acres. Water views to Vineyard Sound and Menemsha may be possible from two of the lots. Property is suitable for a buyer wanting a private compound or for a developer wanting 3-4 building lots (four Form C subdivision sketches available). Wetlands and perennial stream are present. Buyer responsible for utilities, well, perc tests and system designs. Adjoining four-acre parcel with house, pool and protected view lot available separately (see 22 Lighthouse Road).
Aquinnah
LINK ID: 32561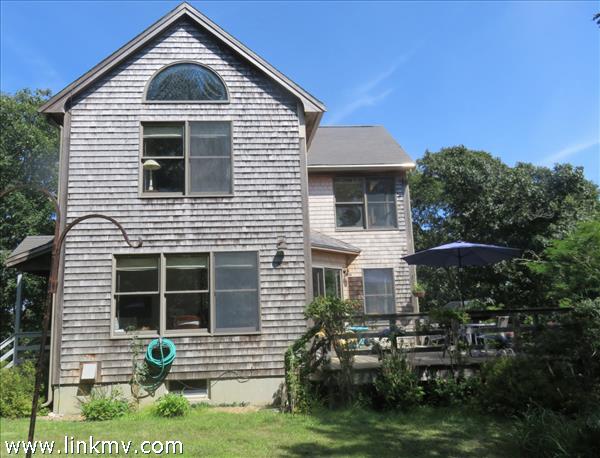 2000 SQ FT on 3.26 acres
3 bedrooms • 2 baths • 1 half baths
$1,500,000.00
Near top of 100' high hill of glacial till and clay, facing south, overlooking Squibnocket Pond, its dune scape, Atlantic Ocean and Noman's Island. Panoramic winter view. Neighbors share maintenance of road.Huge glacial huge rock.Abuts Onansis property, Vineyard Conservation. Top quality materials, overbuilt with oversized floor joists, tall ceilings, top quality oak floors, maple trim, over sized Anderson windows
Aquinnah
LINK ID: 30474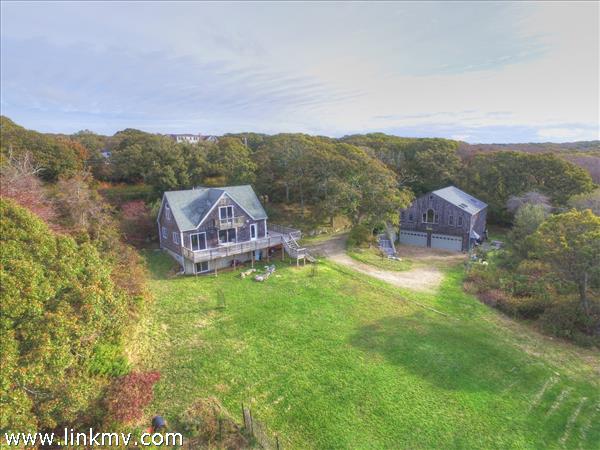 2610 SQ FT on 2.00 acres
5 bedrooms • 3 baths • 1 half baths
$1,750,000.00
Loaction Location... Old south road with ocean views over a gorgeous yard. Easy walk to Philbin Beach. Built in 1990 with an open floor plan on the main level this home is about family and fun. Huge deck off the living room creates a wonderful relationship with the outdoors and offers opportunity to dine and relax outside with ease. 3 adorable bedrooms upstairs have lots of sun facing the south and the center room has it's own deck and a great view.
Aquinnah
LINK ID: 30943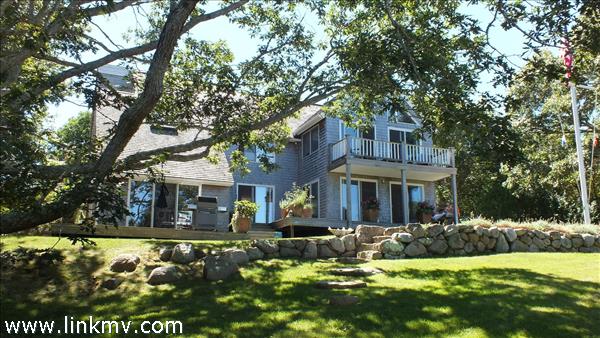 2384 SQ FT on 8.10 acres
4 bedrooms • 2 baths • 1 half baths
$1,850,000.00
Well designed modern contemporary home nestled on privately on Sandcastle off of Lighthouse Road. A fresh and airy home featuring a large open living dining area with sliding doors to a front deck area overlooking a large private and well landscaped yard. This four bedroom home offers sunlit rooms with upstairs views of the Vineyard Sound and Sunset views. Consisting of approximately 8 acres and only a short distance to Aquinnah beaches and the shops at the cliffs.
Aquinnah
LINK ID: 31710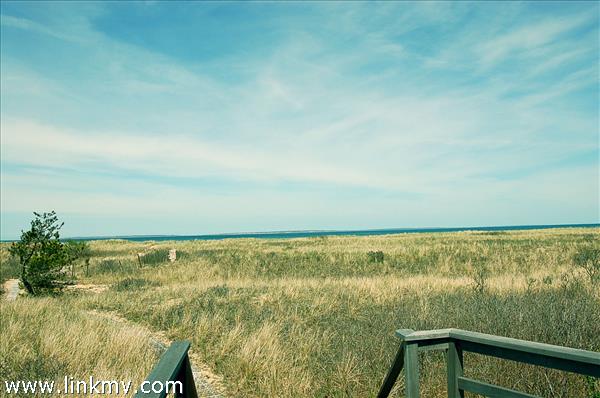 950 SQ FT on 3.70 acres
4 bedrooms • 2 baths
$1,950,000.00
Relax with the calming sounds of nature at this wonderfully simple Ox Cart Road camp in Aquinnah. While the private beach access lay at your doorstep, you can enjoy sunset views, bird watching, dogfish bar fishing and the lulling sound of the ocean. An open floor plan, spacious deck areas and an interesting layout. The enduring appeal of this property is reminiscent of times gone by. An escape surrounded by the beauty of the Vineyard.
Aquinnah
LINK ID: 31707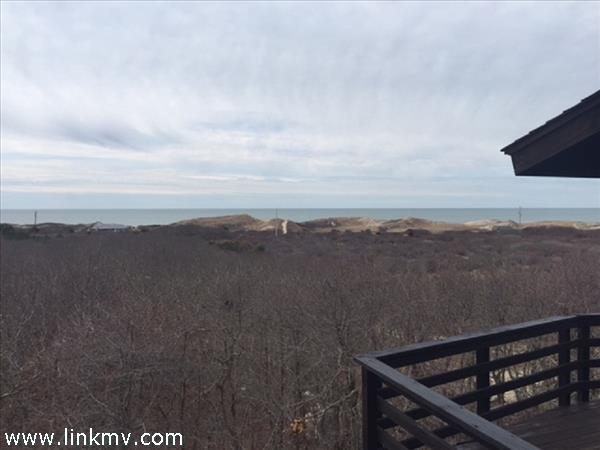 0.00 acres
4 bedrooms • 2 baths • 1 half baths
$1,950,000.00
IF YOU ARE LOOKING FOR SOME OF THE MOST SPECTACULAR VIEWS ON THE ENTIRE SOUTH SHORE OF THIS ISLAND, LOOK NO FURTHER!! This is a property that simply cannot be duplicated; the site that this house sits on commands the most spectacular views of the Atlantic ocean anywhere on Moshups Trail .And included are deeded rights to a private Atlantic beach, within walking distance. The house is solidly built, and diligently maintained,by the current owner, builder. Certainly, enjoy it as is or re model to your hearts content within this lovely contemporary foot print.. Because of changing regulations , this house could probably not be duplicated today, which makes this an extremely valuable offering. The owner has priced this to sell. If it`s summer fun you are looking for, this one must be seen!!
Aquinnah
LINK ID: 31823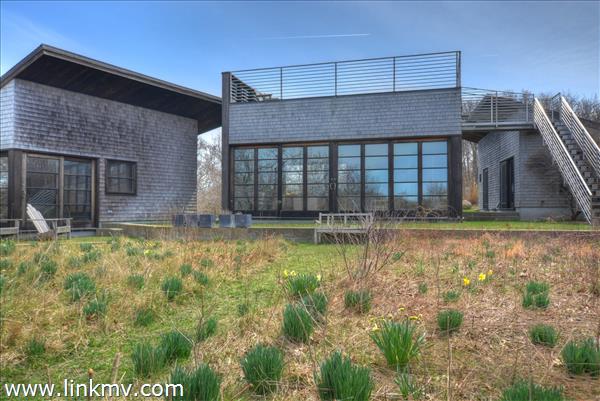 1385 SQ FT on 3.20 acres
3 bedrooms • 2 baths • 1 half baths
$1,980,000.00
A sublime contemporary take on the perfect beach house, or, the absolutely perfect year round retreat. Designed by award winning architect Charles Rose, whose ultra modern concept of three living area pavilions separated by grass courtyards and a roof deck with sweeping ,excellent views,of the Vineyard Sound and Elizabeth Islands, satisfies all the senses.The central locus is living room, dining room and kitchen.The front of the building is immense glass sliding doors, with large screen doors which can slide into place to convert the living room into a screened porch in communion with the gardens outside.The master suite and bath is separated by its own courtyard for privacy.Two additional bedrooms and full bath guest house has its own grassy courtyard to define its area apart.The house is designed to accommodate multi functions while preserving privacy in each area.A private path leads to one of the Island's most coveted north shore beaches This seaside gem has won many accolades and can be viewed in publications: Barefoot Beach Houses, Metropolitan Home, The Houses of Martha's Vineyard, to name a few. Definitely delve into the amazing and savvy body of work for Charles Rose Architects at www.charlesrosearchitects.com. For those who want to enjoy the views, the beach and a very special communion with Nature in one of its most sacred places.