1 - 12 of 13 Listings
Vineyard Haven
LINK ID: 32544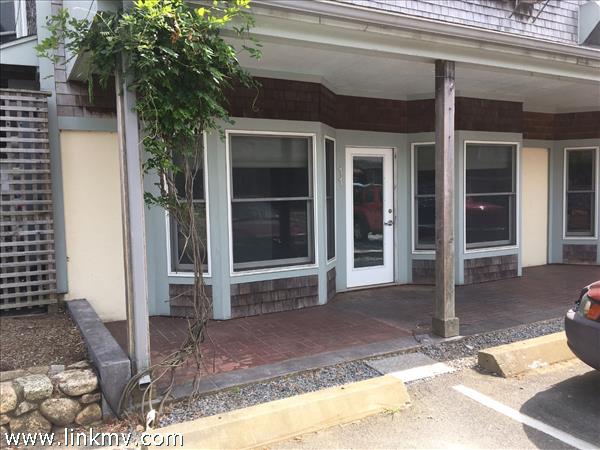 965 SQ FT on 0.00 acres
• 1 half baths
$295,000.00
Commercial opportunity in the Woodland Business District off of State Road. This condominiumunit has 4 office spaces and a common reception room. Good location for a professional office or use for retail.
Oak Bluffs
LINK ID: 31598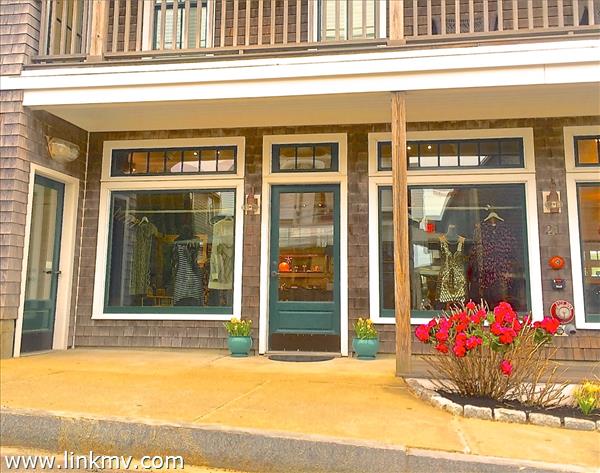 931 SQ FT on 0.10 acres
• 1 half baths
$442,500.00
JUST IN TIME FOR SUMMER SEASON! Double Fronted Commercial Retail Condo on Kennebec Avenue in Oak Bluffs, amidst a number of successful restaurants, next street over from Circuit Avenue, minutes to Ocean Park and a short Walk from the Harbor and Ferry! Two huge Display windows with almost 18 feet of glass frontage for Maximum Exposure! Large Open Space, Over height ceilings with separate office/dressing room and a half bath. Owner has added striking creative touches that make this a one of a kind interior. Unique and interesting finishes that provide great visual impact. Forced hot air heat, Central a/c and hardwood floors. Property includes Exclusive use of storage unit in basement. Easy to show.
Oak Bluffs
LINK ID: 32903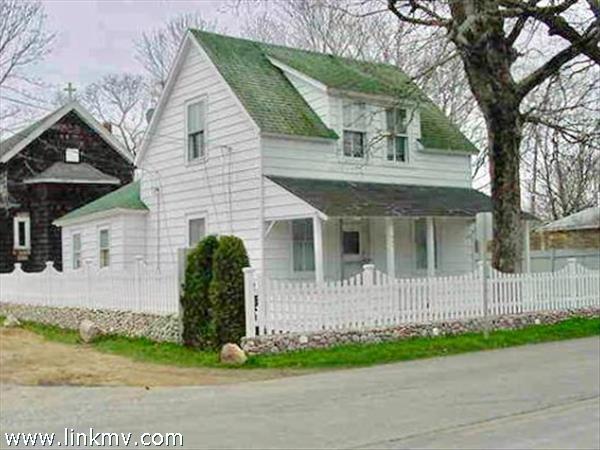 1171 SQ FT on 0.09 acres
1 bedrooms • 2 baths
$520,000.00
Near downtown Oak Bluffs, this property is commercially zoned and eligible to connect to town sewer. The property has 5 rooms - currently used as an office and housing for employees for the abutting property with seven parking spaces.An investment opportunity with several bustling businesses near by!
Oak Bluffs
LINK ID: 32974
985 SQ FT on 0.00 acres
• 1 half baths
$538,000.00
Downtown Oak Bluffs Commercial condo located in the heart of the OAK BLUFFS business center. B1 Zoned this first floor unit is in a desirable location with plenty of foot traffic. The store features 10 foot ceilings, large attractive windows for high visibility, custom cherry wood built-in shelving and display tables, hardwood oak flooring, and a Bose surround system add an upscale feel to this great commercial space. A private office and 1/2 bath complete the unit. A large dry storage area in basement also included in square footage. Now's your chance to open up your own business in this inviting space or take over the present business of a popular high end boutique "Rouge Luxe." Parking on site one private parking space included.
Oak Bluffs
LINK ID: 31995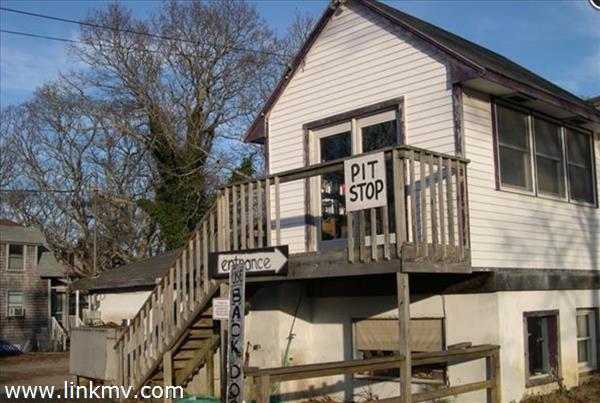 2956 SQ FT on 0.12 acres
• 2 half baths
$760,000.00
Located across from Tony's Market and next to Sea Smoke BBQ, there are endless possibilities for this B1 Zoned commercial property. The building is currently divided into three separate units. 1) The 28 x 32 foot rear section has two large bays and a 16 foot high ceiling. Convertible to two, 2 bedroom apartments, as flow permit in place. 2) The space above the front section has potential for 2 bedrooms as flow permit in place. 3) The downstairs front section could be developed into 2, two bedroom, apartments as flow permit in place. Proximity to downtown Oak Bluffs, the Camp Meeting Association and Oak Bluffs Harbor, adds to this property's appeal. Drive by and see the extensive new residential housing directly across the street. Quickly becoming a primary residential neighborhood!200 amp, 3 phase electric service on site.
Vineyard Haven
LINK ID: 32654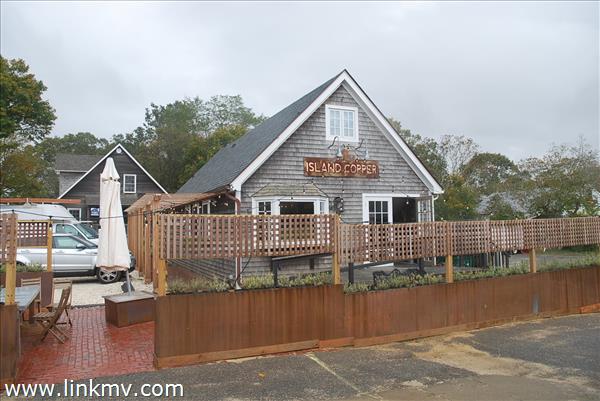 990 SQ FT on 0.14 acres
1 bedrooms • 2 baths
$849,000.00
Possibilities abound with this fantastic commercial offering. Located in the B2 corridor on State Road. The main floor offers nearly 800 square feet of commercial space with an office, full bath and kitchenette in the back. A large, dry basement with 9ft ceilings and interior access offers an additional 900 sf of useful space. There is a patio/sitting area out front with a handcrafted pergola running along the side that brings you to the cozy back patio with a custom stone fireplace. There are 5 parking spots and a finished second floor.
Vineyard Haven
LINK ID: 29949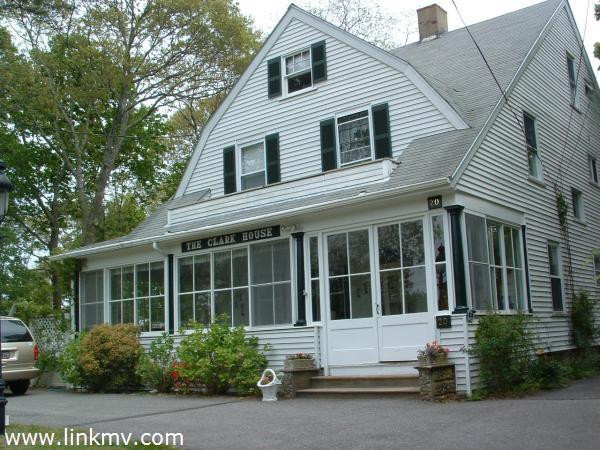 2850 SQ FT on 0.30 acres
8 bedrooms • 8 baths
$1,175,000.00
HAVE IT YOUR WAY- Add this successful 7 room Bed and Breakfast with additional owners quarters to your portfolio OR use the property as your in town residence. Built in 1906 this Victorian style home has been well maintained and is situated a few blocks from the Village Center and Steamship ferry. The property is being sold fully furnished. The owners do have bookings in place for the 2016 season. ******* Owner will sell both the Hanover House and Twin Oaks Inn at $ 3,425,000. This is a $ 374,000 savings.
Vineyard Haven
LINK ID: 28734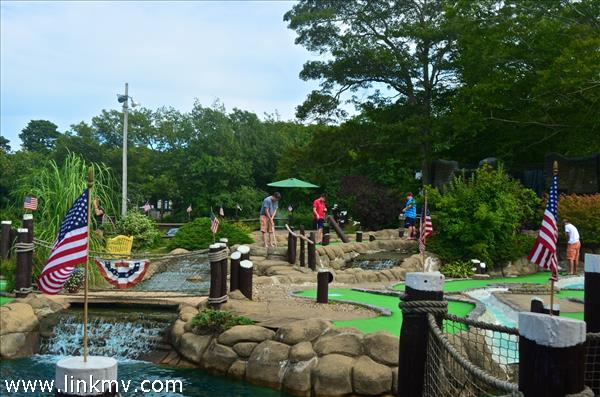 960 SQ FT on 0.87 acres
• 2 half baths
$1,495,000.00
ISLAND COVE ADVENTURES- This family owned business was established on Martha's Vineyard in 1992. On nearly one acre of commercially zoned land, this 18-hole beautifully landscaped miniature golf course has a water garden theme. The Saltbox style building houses an ice cream bar with food storage, an office on the second floor, a full basement and two bathrooms. A back deck with a covered cabana style structure is where an outdoor grill has been in operation since 2003. Large parking lot holds 35 cars. Sale includes a mobile rock climbing wall located adjacent to the parking lot. A lot of fun for years to come!This terrific commercial piece of land could offer other options for a different business as well.
Edgartown
LINK ID: 32555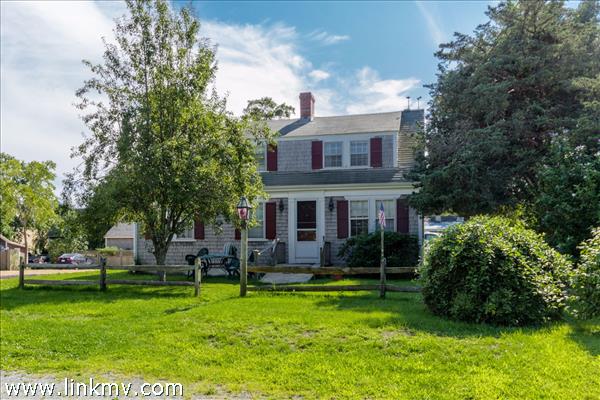 1186 SQ FT on 0.22 acres
3 bedrooms • 2 baths
$1,600,000.00
Excellent commercial/B-11 opportunity in a prime location on Upper Main Street. The older Cape Cod home currently on the property could be renovated and transformed for business, retail or residential. A highly visible location with plenty of room for parking, town sewer and water are in place, allowing for lots of options and potential under B-11 zoning regulations.
Vineyard Haven
LINK ID: 29950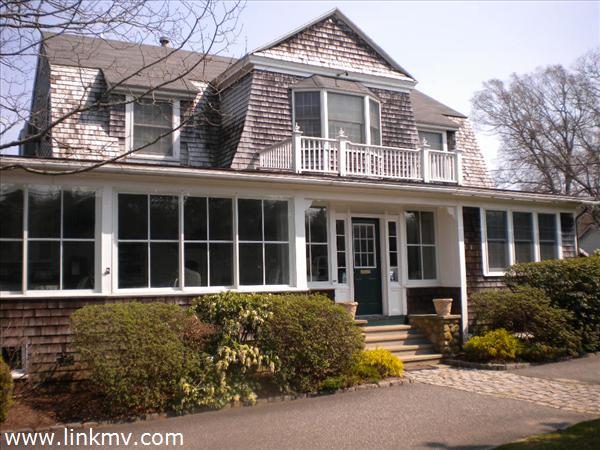 8200 SQ FT on 0.59 acres
15 bedrooms • 16 baths
$2,350,000.00
ESTABLISHED BED AND BREAKFAST - The original building was built in 1910 located minutes from the STEAMSHIP FERRY DOCK and convenient to the village center. This quality inn is (grandfathered),THE HANOVER HOUSE INN, has two separate buildings with 17 total bedrooms (each with an individual bath), a lovely glassed sitting porch, a separate dinning and living room area for guests, open deck and patio areas. This TURNKEY OPERATION is a fully equipped business with a strong repeat client base accounting for approximately 20% of the present business. The Inn has always been operated as a family friendly, non-smoking, no pets allowed establishment. All rooms have been up dated with HD TV, quality bedding, linens and robes. An average stay for a house guest is 2.5 days. The Hanover Inn room rates have been competitively priced for the Vineyard market. The present owner has operated this business since 2002 and has consistently upgraded the property. All office equipment does come with this business. There are some bookings currently in place for 2016. ******* Owner will provide full financial information with a signed offer. ----------CALL FOR YOUR SHOWING. ******* Owner will sell both the Hanover House and Twin Oaks Inn at $ 3,425,000. This is a $ 374,000 savings.
Vineyard Haven
LINK ID: 33013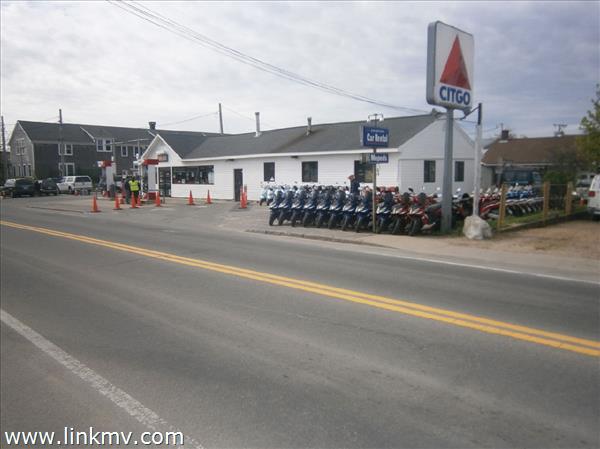 9218 SQ FT on 0.72 acres
$3,995,000.00
Rare Investment Opportunity on Martha's Vineyard. Multiple Buildings on two parcels and steps from the Steamship Terminal located in a high visibility and heavily traveled year round port. Inclusive of Citgo Gas Station and Convenience Store. Long Term Gas Station Lease - Credit Tenant. Please note: Gas station tenant has the Right of 1st Refusal on the property.For Lease is the end-cap space at 19 Beach Road - front building consisting of 750 SF and offered for $1,875/Month plus Utilities.For Lease is the middle space at 19 Beach Road - front to back consisting of 1,014 SF and offered for $2,500/Month plus Utilities.
Oak Bluffs
LINK ID: 30953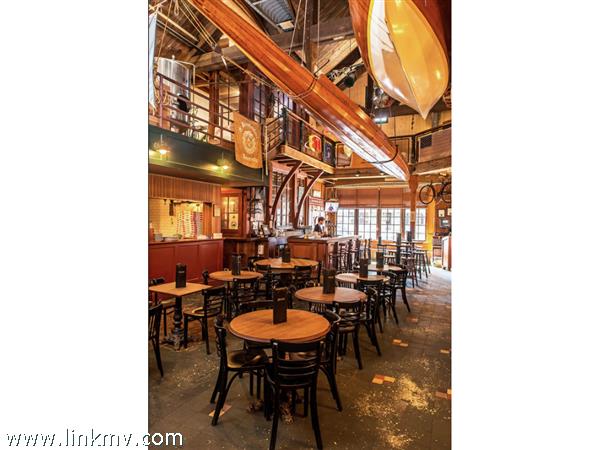 4177 SQ FT on 0.10 acres
• 1 baths • 2 half baths
$4,200,000.00
Offshore Ale. Restaurant, Brewpub, MV institution and anchor tenant of downtown Oak bluffs is for sale. Includes Real Estate, Brand, beer business, turn key restaurant fully staffed. All equipment and assets included, celebrating it's 20th year of success this summer! This is a very exciting opportunity, an incredibly solid business with lots of potential for growth but priced at a point where it makes sense for the next owner. Detailed financials and info available.