649 - 660 of 699 Listings
Vineyard Haven
LINK ID: 23732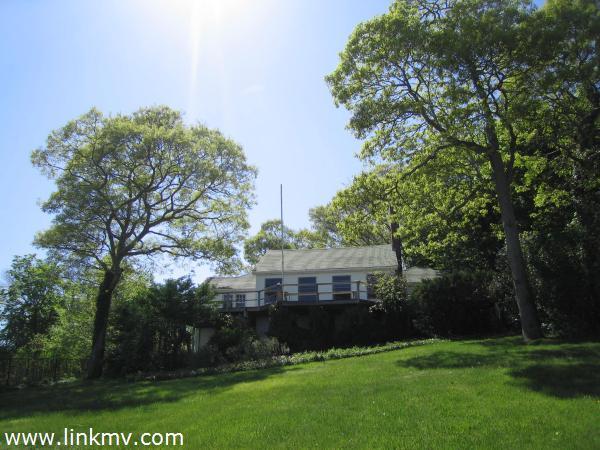 2376 SQ FT on 1.23 acres
4 bedrooms • 4 baths • 1 half baths
$3,750,000.00
Set on a knoll offering magnificent views of the active Vineyard Haven Harbor, this charming four bedroom, 4 1/2 bath cottage is privately located within walking distance of town, the library and yacht club. A sandy beach, established plantings, and mature trees add to the enjoyment of this property. The existing house and garage are non-conforming with current zoning by-laws. The footprint of both buildings afford the opportunity to build new structures on the existing footprints.
Chilmark
LINK ID: 23174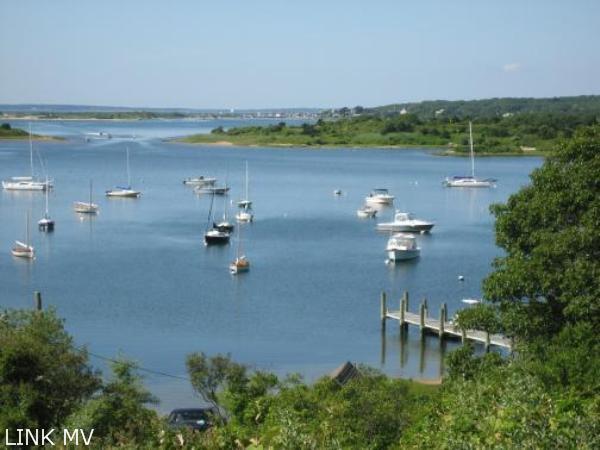 1246 SQ FT on 3.50 acres
4 bedrooms • 2 baths
$3,750,000.00
QUITSA POND OVERLOOK with POND FRONTAGE Perched hilltop with panoramic overlook of Menemsha and Quitsa ponds, situated front and center to watch the sail races and unbelievable sunsets.Walk to waters edge for a morning kayak or swim. Country kitchen, pine paneled living-room with fireplace and 4 cozy bedrooms. Step back in time and experience the old Vineyard.
Edgartown
LINK ID: 22954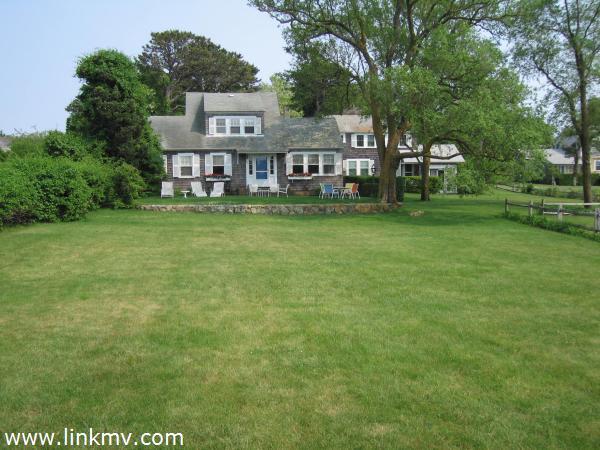 2483 SQ FT on 0.58 acres
4 bedrooms • 3 baths • 1 half baths
$3,750,000.00
This Secret Sanctuary is tucked away at the end of a quiet lane overlooking a conservation meadow to a pond and the ocean beyond. A truly quintessential Vineyard home with expansive lawn---so near to all that downtown Edgartown has to offer yet feels so peacefully far away from it all. Easy walk to the outer harbor beach on Fuller Street as well as to downtown shops and restaurants. This enchanting setting features a 3 bedroom main residence with attached guest suite. A 5 bedroom septic system is in place with Town sewer at the street. An abutting .3 acre buildable parcel fronting Fuller Street is available as a package option. This is a unique opportunity to create a family compound in a very special location!
Edgartown
LINK ID: 24227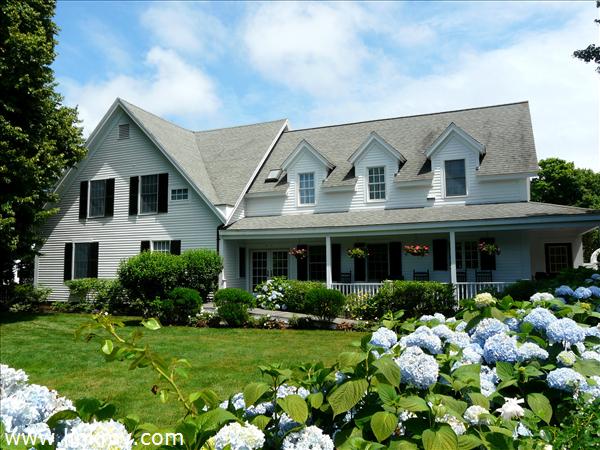 5533 SQ FT on 0.47 acres
5 bedrooms • 5 baths • 1 half baths
$3,790,000.00
VINEYARD PERFECT - A gracious home in the Village built in 1920 and restored to it's current contemporary condition over the past several years; it contains every element to fulfill your every requirement. Walk to everything, the almost 5,000 sf of living space in the Main House easily accommodates family and friends. Featuring the required covered front porch, best kitchen on the island, large yard, heated pool, separate Carriage House with home gym in the garage and a guest suite above. All areas are fully air conditioned. The expansive yard provides a bricked area for more than adequate parking. Possibly the most important aspect of the property: the July 4th Parade goes right by the house. This is a truly unique property in excellent condition that gives real meaning to Vineyard Perfect.
Vineyard Haven
LINK ID: 24280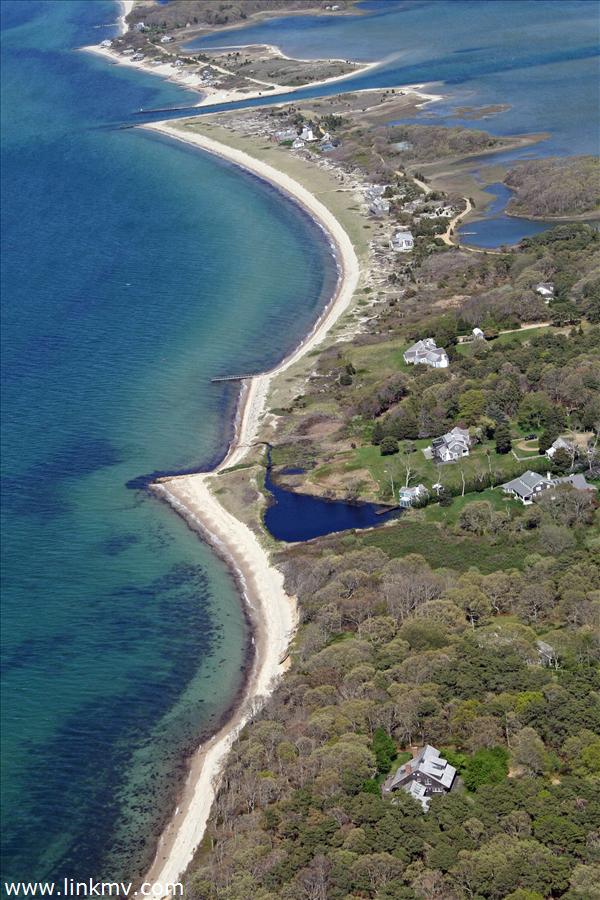 3322 SQ FT on 3.57 acres
4 bedrooms • 4 baths • 1 half baths
$3,850,000.00
Elegant Country Living on the Vineyard - The farm and pastoral setting of Pilot Hill establish a beautiful canvas for this wonderful home located on the edge of Vineyard Sound...3.57 acres of land provide a sprawling landscape to the water beyond...the house has been designed to take advantage of the panoramic water views which reach to Woods Hole where you can monitor the ferry activity as your family and guests come to join you...the space of the house is appropriately balanced to provide an open, grand area for entertaining and dining with two fireplaces on either end which create a warm, friendly environment...the expansive deck beyond invites you to living and dining el fresco and enjoying the glorious Vineyard weather all day long...an enchanting walk through the open wooded area and you are at the beach...a true Vineyard paradise lacking nothing.
Chilmark
LINK ID: 19379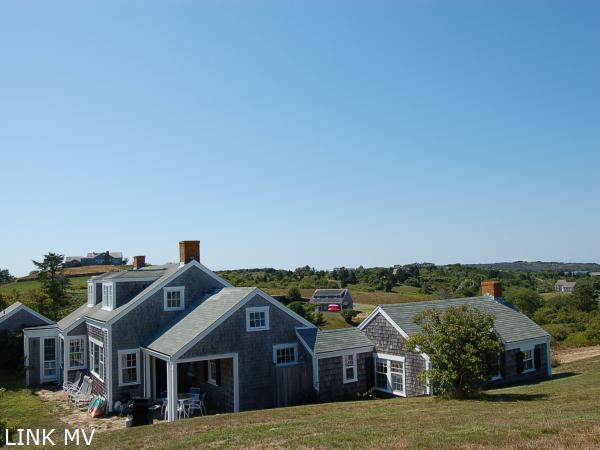 5462 SQ FT on 3.81 acres
6 bedrooms • 4 baths
$3,900,000.00
A classic Vineyard Farmhouse set amidst the rolling hills and ocean views of Squibnocket. This large 6 bedroom farmhouse contains many original details and is loaded with vintage charm. A rambling home prefect for family and friends to enjoy is located within walking distance of Squibnocket beach. A stone patio overlooks the Atlantic and the sound of the ocean waves surround you. 3 working fireplaces, a two car garage and an outbuilding adorn this property. Its location affords privacy yet Chilmark center is only a 5 minute drive away. Lovely views from nearly every room in the house. This home also has a great rental history. A property to be seen and appreciated. OWNER/BROKER has partial ownership interest.
Vineyard Haven
LINK ID: 23963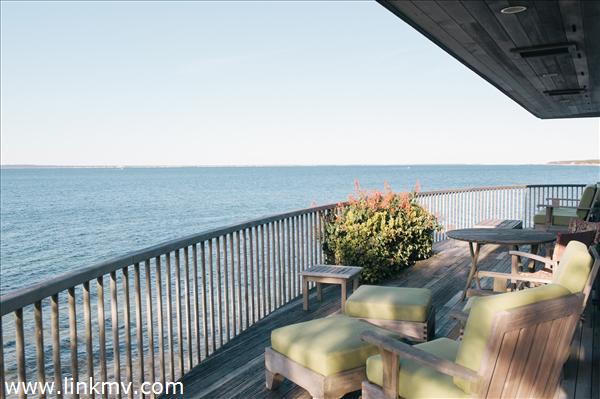 3060 SQ FT on 1.08 acres
3 bedrooms • 2 baths • 1 half baths
$3,950,000.00
Dramatic, high quality waterfront home on the north shore overlooking the Vineyard Sound, Elizabeth Islands, and Cape Cod. The open floor plan flows easily between indoor and outdoor spaces. The main level master bedroom enjoys amazing views towards Cape Cod with a stone fireplace, walk-in closet, ensuite bathroom with steam shower and separate pedestal sinks. Two additional bedrooms with shared bath that lead to an outdoor patio and shower are on the lower level. Stone veneer and exquisite landscaping greet you when you enter the property.
Edgartown
LINK ID: 22983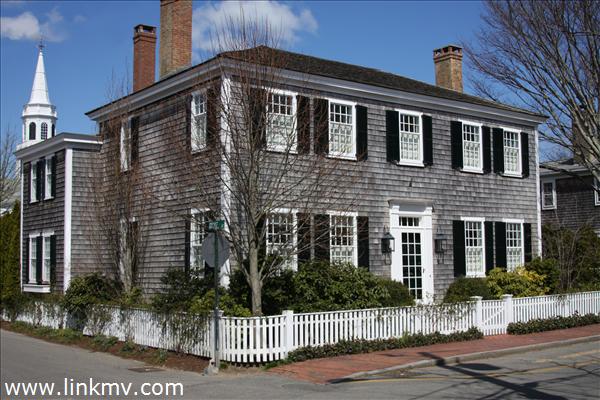 2807 SQ FT on 0.13 acres
4 bedrooms • 4 baths
$3,950,000.00
This wonderful antique home lies on a corner lot 2 blocks from Main Street and up the hill from Collins beach. The four bedroom / four bath house has been meticulously renovated and features living room, dining room, den and family room kitchen. All systems are new and great lengths were made to preserve the character of the 1820's home, while incorporating all of today's desired features. There is a private rear yard, a screened porch, parking space and formal gardens.
Aquinnah
LINK ID: 23310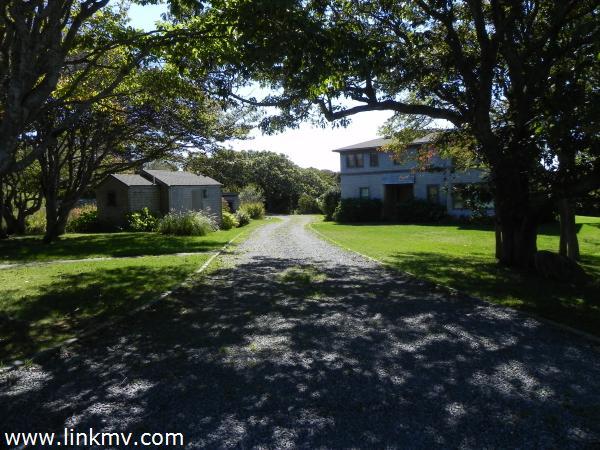 3642 SQ FT on 3.10 acres
5 bedrooms • 7 baths • 1 half baths
$3,995,000.00
Private home set on 3 acres directly off Moshup trail. Walk to south shore Atlantic Ocean beach. Completely renovated in 2003, this five bedroom 7.5 bath 3800 square foot home is custom built in every respect. Solid mahogany wide board floors, mahogany doors and walls and hand made bronze hardware throughout the whole home. Each bedroom is en-suite, five zone central heat and air conditioning as well as in the guest cottage. The entire home is ethernet and cable ready, four phone lines, built in speakers in ceilings and walls wired to a central location in each room as well as a central stereo- audio visual distribution closet. Beautiful gardens, in-ground irrigation, beetlebung grove and running stream on the grounds. Whole house generator with its own separate in ground propane tank installed in 2009. There is a sunny wood and stone Spa with a giant hot tub, sauna room, steam room and full bath with a wall system that opens up to the outdoors and patio.
Aquinnah
LINK ID: 20954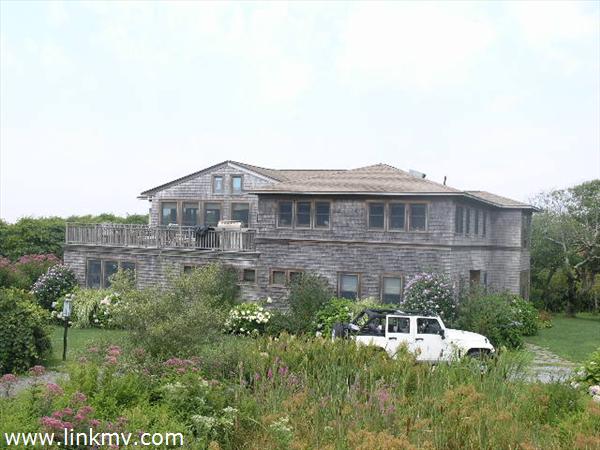 3700 SQ FT on 3.10 acres
5 bedrooms • 5 baths
$3,995,000.00
Arguably, the most extensively crafted and well prepared property along the entire length of Moshup Trail. Completely private, with ocean-views and expansive lawns, an idyllic brook on one side and abutting Land Bank conservation on the other. Walk on to the beach across the street. House features include remarkable craftsmanship incorporating exotic woods for walls, doors, trims and ceilings; en-suite baths for every bedroom; stainless, stone and tile features throughout the kitchen and baths; extensive heating, cooling and fuel storage systems for the customized home spa including indoor steam room, hot tub and sauna; communications center with cable, satellite, and multiple phone line telecommunications closet; remote controlled heating, lighting and security systems; detached bedroom w/bath in separate guest structure; additional 3-bay garage; extensive irrigation and landscaping, full-home capacity back-up generator. Nothing left but the sunscreen...
Vineyard Haven
LINK ID: 24819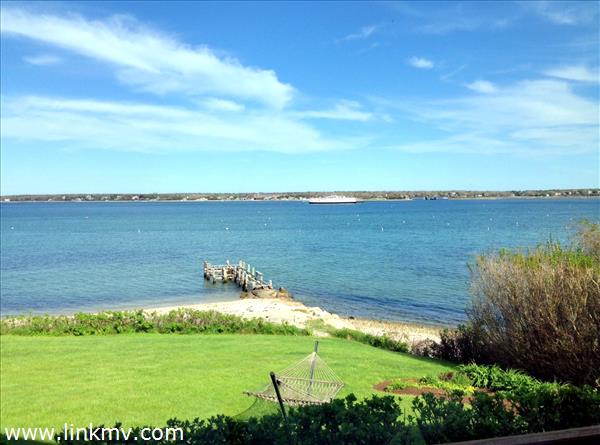 2898 SQ FT on 0.48 acres
6 bedrooms • 4 baths • 1 half baths
$4,150,000.00
Waterfront home on Hatch Road! Beautiful renovation of an antique home featuring 6 bedrooms, 5.5 baths, gourmet kitchen, gleaming hardwood floors, sandy beach and dock. Lovely perennial and herb gardens plus new garage.
Vineyard Haven
LINK ID: 22973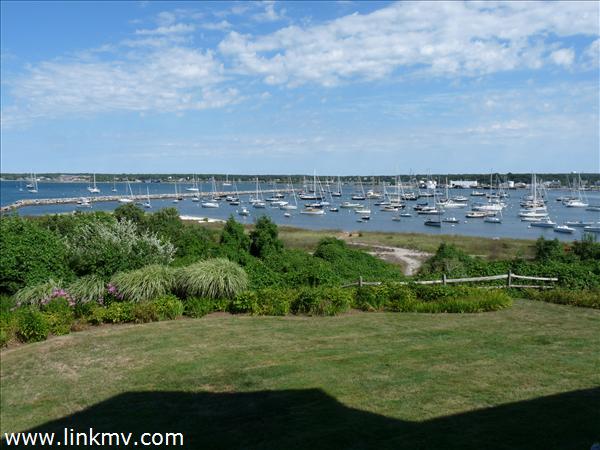 5243 SQ FT on 1.74 acres
6 bedrooms • 4 baths
$4,150,000.00
"There are houses that you live in and there are houses that you love" That is how the former owner described what life was like when his family lived in it. This six bedroom, four bathroom harbor house, originally built in the eighteen hundreds, has had several renovations and revisions, and through it all, it's absolutely the right house in the right spot. There are amazing waterviews from almost every room, which are all gracious and detailed and was certainly built ahead of its time. There is 190' of frontage along the peninsula within the inner harbor with a recently re-constructed boathouse to store all your boating and fishing toys.