697 - 708 of 709 Listings
Edgartown
LINK ID: 24729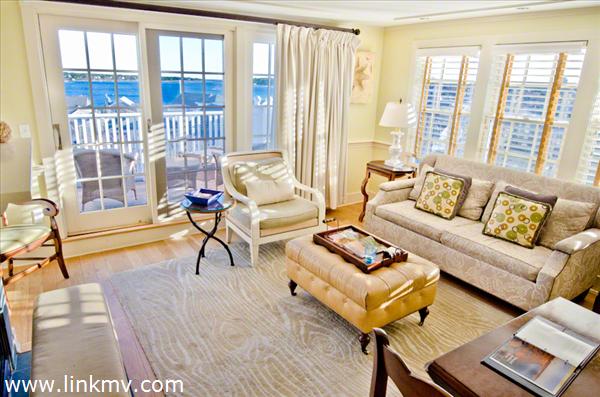 795 SQ FT on 0.00 acres
2 bedrooms • 2 baths
$199,000.00
AFFORDABLE LUXURY: THE EDGARTOWN RESIDENCE CLUB. If you've dreamed of owning a vacation home on Martha's Vineyard, look no further for the finest in luxurious, carefree living. This gorgeous 2-Bedroom, 2-Bath Luxury Residence would typically sell for well over $1 million dollars -- however with fractional ownership, you pay for only the four (4) weeks that you use the property. This particular ERC Luxury Suite is located on the 2nd Floor and features lovely views of Edgartown Village. Located on prestigious North Water Street, the ERC offers easy access to village shops, restaurants, the harbor and more. The professionally decorated interior features attractive coastal-style furnishings and artwork. Other amenities include complimentary car/SUV, in-house Fitness Room and Owner's Lounge, daily housekeeping and concierge services, complimentary ferry/airport pick-up and drop-off, access to furnished outdoor terrace with gas grill. What's more, there are no property maintenance headaches as all property management and maintenance is included with ownership. The Edgartown Residence Club is part of the THE REGISTRY COLLECTION
Vineyard Haven
LINK ID: 24634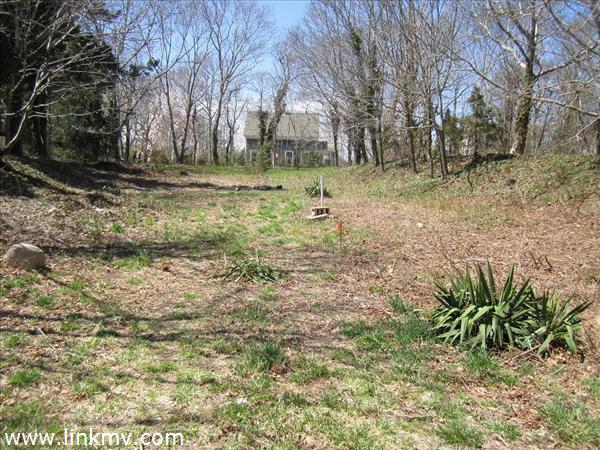 0.39 acres
$199,000.00
You are all set to pull your permits and start building with this property which has been surveyed, staked, and is ready to go with a FOUR BEDROOM septic design already in place. This property is eligible for a house and guest house. Build your home and investment property on the same lot. It's an easy walk to the center of town. Located just off the Vineyard Haven Edgartown Rd. across from Skiff Ave. set back off the main street with two entrances into the property you can have a circular driveway for easy access. First lot in on the right look for orange stakes.
Edgartown
LINK ID: 21337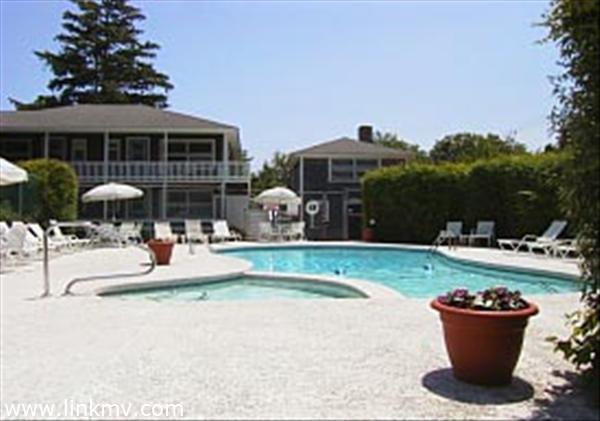 478 SQ FT on 0.00 acres
1 bedrooms • 1 baths
$199,000.00
Trip Advisor says "The Best Deal in Edgartown!" This first floor one bedroom condo looks out over the pool and sleeps 5! Bring the family for a few weeks and rent the rest with the in-house management overlooking all! A fabulous deal for an income producer within walking distance of lobster dinners, swimming with the kids, playground, buses to everywhere and a great fun filled vacation. Call for more details.
Oak Bluffs
LINK ID: 19142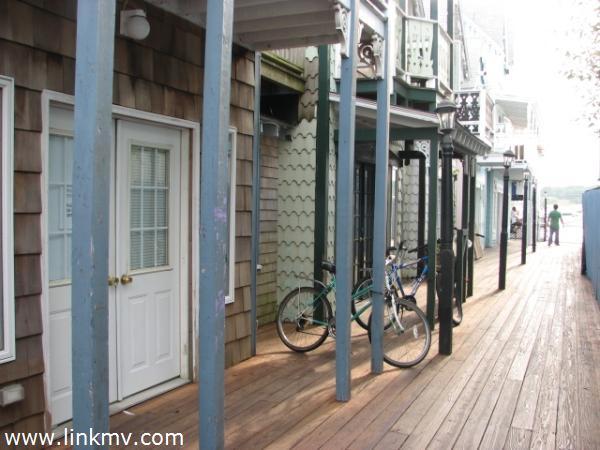 325 SQ FT on 0.00 acres
• 1 baths
$199,000.00
Harbor Walk Condo- Fantastic Seaside location on the Oak Bluffs Harbor, This studio unit is one large room with kitchen and full bathroom. It could be used for business or private residence just steps away from the harbor. Ideal for starting a small business or boaters looking for dry land.
Oak Bluffs
LINK ID: 24364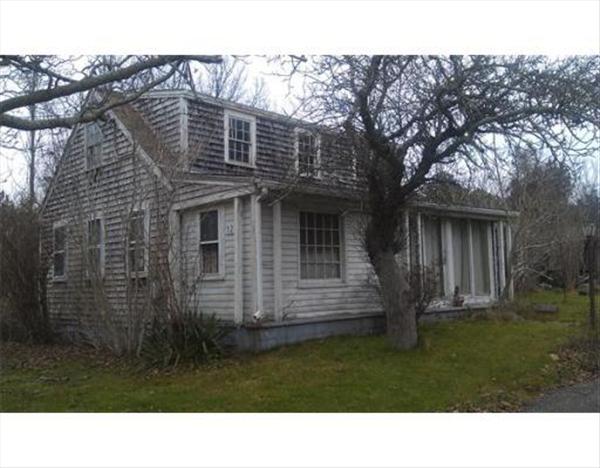 1476 SQ FT on 0.38 acres
3 bedrooms • 1 baths
$189,999.00
Contractor's special. Estate sale. House needs extensive work. Heat and sewer not working. House sold as is. Buyer responsible for Title 5. Possible tear down.
Oak Bluffs
LINK ID: 19621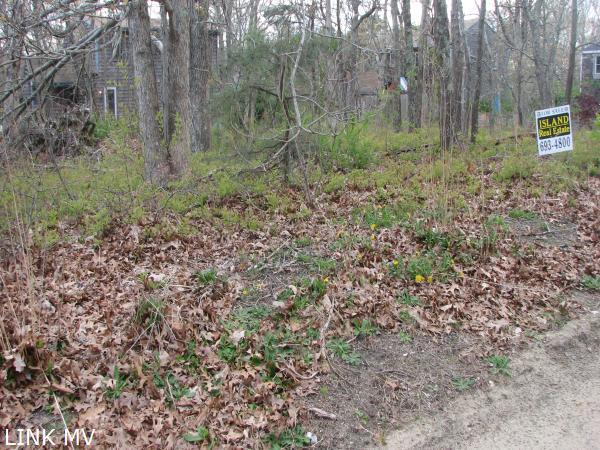 0.25 acres
$185,000.00
This is a wonderful lot that will allow you to build a one bedroom, single family home in Oak Bluffs. An affordable lot that has many possibilities for you to build the home you have wanted on Martha's Vineyard. It is in a quiet residential neighborhood with mostly year round neighbors.
Oak Bluffs
LINK ID: 22330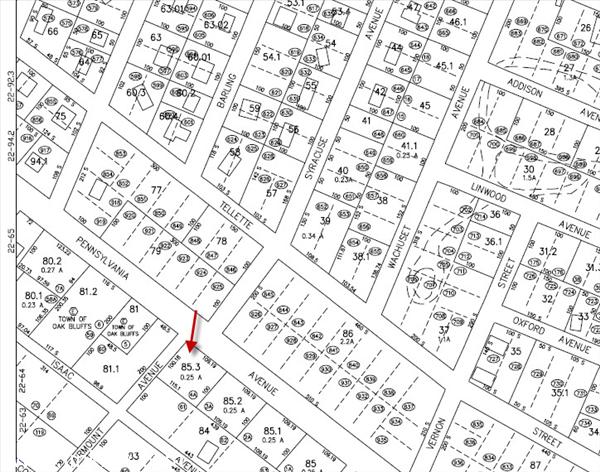 0.25 acres
$175,000.00
Vacant land that have a beautiful one bedroom home in a neighborhood of great homes. Off alpine and left to Pennsylvania ave property in first vacant land on left.
Oak Bluffs
LINK ID: 20766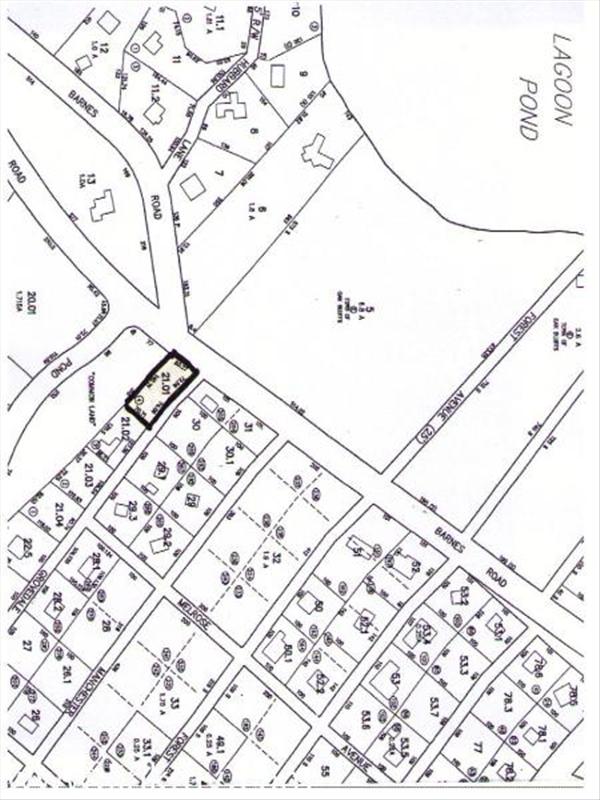 0.21 acres
$175,000.00
Nicely treed corner lot on Barnes Rd.Across the street from the sailing camp park.Lot located between Grovedale Rd. and Pond View Drive.Walk to Lagoon pond,swimming and boating. Boat mooring possibly available through the harbormasters office. Three bedroom septic design done and approved by board of health. This lot has potential for a drive under garage or possible walkout basement. 9/10th mile from Farm Neck Golf club.
Edgartown
LINK ID: 24230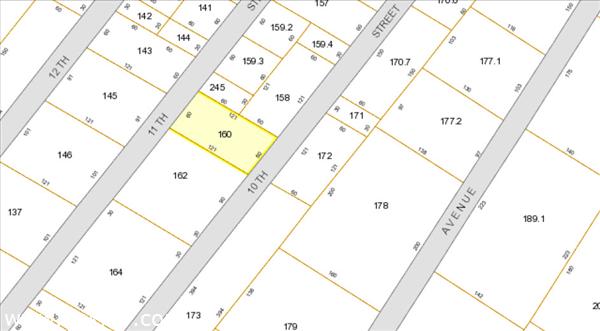 0.17 acres
$169,000.00
EDGARTOWN LAND - PLEASE NOTE ACTUAL LOT IS ON 10TH STREET SOUTH PAVED ROAD ..LOT BACKS UP TO BOTH STREETS ..GO DOWN 10TH STREET SOUTH...Attention all buyers, investors, opportunity to build a 2 bedroom home, enhanced septic system required per Edgartown Board of Health.. seller has letter in hand from town building inspector stating lot is buildable based on information provided.., perc test was performed in 2004, will require a more recent test if buyer chooses ..NOW IS THE TIME ! WON'T LAST AT THIS PRICE!
Oak Bluffs
LINK ID: 22166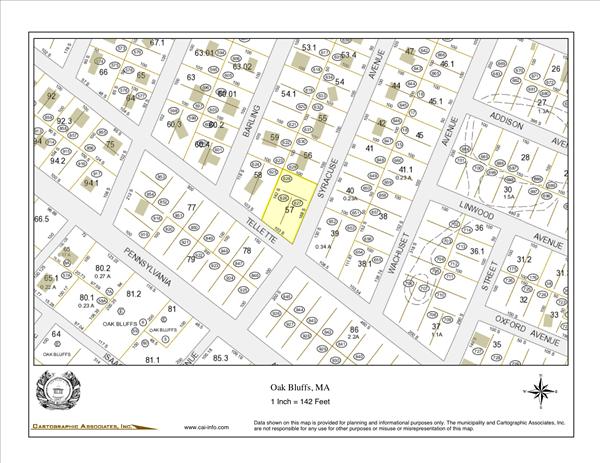 0.36 acres
$165,000.00
Large 15,682 square feet wooded lot close to town with capability of 2 bedrooms with upgraded septic. Plenty of room for a house and detached garage...End of the road..lots of privacy...!
Oak Bluffs
LINK ID: 23024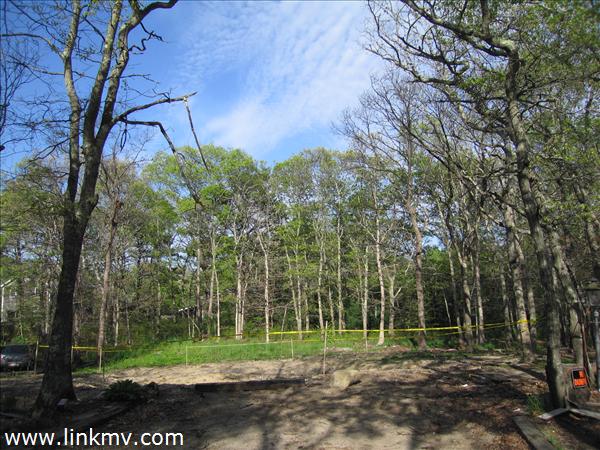 0.22 acres
$150,000.00
Priced waaay below assessed value: Here's your most affordable opportunity to build a spanking brand new home in a quiet, treed neighborhood within convenient reach of downtown Vineyard Haven, Oak Bluffs, the high school and the Y. Walk to the bus line, the bike path and the farm stand! The corner lot of nearly a quarter acre is graced with mature oaks. Your building envelope is cleared, and a THREE-BEDROOM TITLE 5 SEPTIC SYSTEM IS IN THE GROUND. You're all set to go!
Chilmark
LINK ID: 24471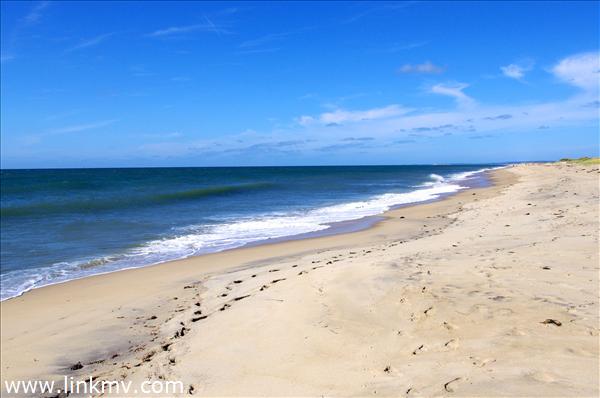 0.10 acres
$125,000.00
RARE OPPORTUNITY! Purchase ownership of an interest in this beach lot at South Abel's Hill and enjoy access to Chilmark Pond and one of the most private and spectacular south shore beaches on Martha's Vineyard. * This is a un-buildable lot and there is no well or septic.