121 - 132 of 136 Listings
Aquinnah
LINK ID: 27058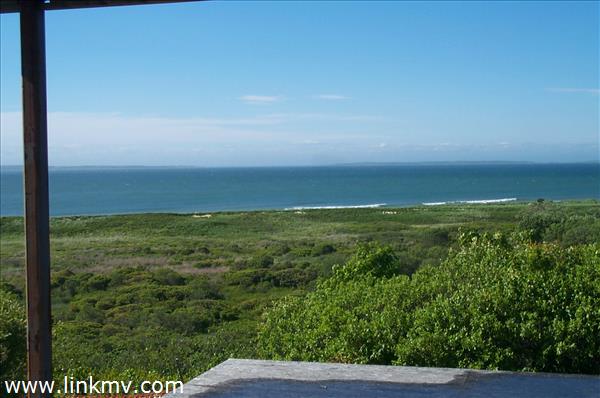 3756 SQ FT on 3.00 acres
4 bedrooms • 3 baths • 1 half baths
$2,475,000.00
This spectacular site overlooks the Vineyard Sound with breathtaking panoramic views. Offered as is, this Hutcker Design with permits in place is framed and ready to be completed. Or, start new with your design. A short deeded path leads to a private sandy beach owned by Sheriff's Meadow. Walk five minutes through dunes to this secluded peaceful shore...one of the few places on the island where the beach is growing rather than eroding. The original house on the site was designed in 1984 by celebrated modern architect Steven Holl. A seasonal home, it won prestigious awards but fell into disrepair and was torn down by the current owners. The current plans keep the exterior form and spirit of the original home but add an additional 1890 square feet of living space and provide for state of the art systems including environmentally sensitive energy efficient sustainable design. This home design of 3756 square feet of living space includes a second story room that could not be built today, an amazing roof deck as well as a wonderful deck off the living room...all with incredible views. The plans provide for an open living dining kitchen area with walls of glass to let the outside in, a breakfast nook, a spacious master suite with a separate sitting room, 3 additional bedrooms and a family room. Outside there are plans for a south facing courtyard garden (landscape design plans by Horiuchi Solien), a small detached studio/shed and a garage. Breathtaking site and superb design....A once-in-a lifetime property and a rare opportunity. (Architectural renderings courtesy of Hutker Architects).
Chilmark
LINK ID: 24805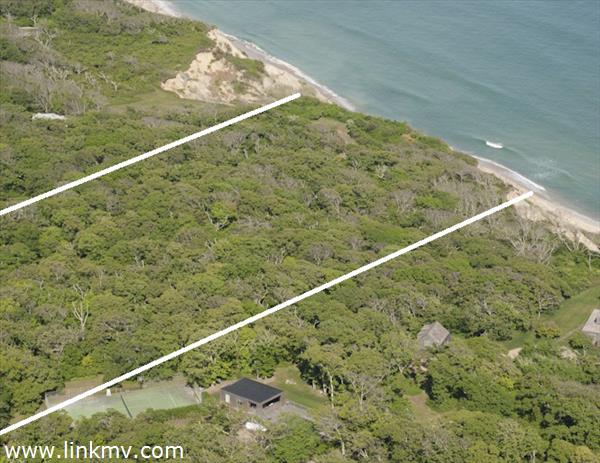 8.50 acres
$2,495,000.00
With 530 feet of one of the most spectacular private beaches on the island, this large building site also delivers strong ocean views, enough acreage for an expansive home, and a shared tennis court - a perfect package of amenities for your summer retreat. Shared stairs to beach. Located in a private, yet central-Chilmark location.
West Tisbury
LINK ID: 26780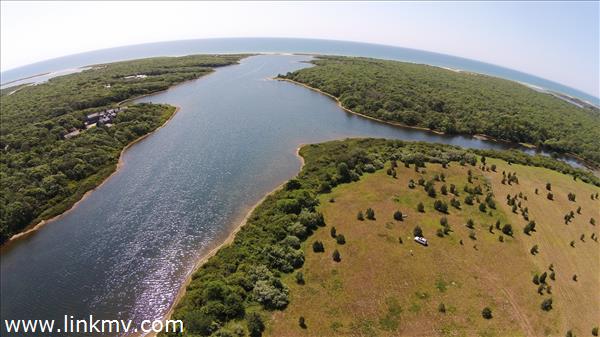 4.50 acres
$2,650,000.00
Dramatic and pristine parcel located on Watcha Pond with views over the Atlantic Ocean. Property can accommodate a house and guest house. Ownership to the center of the pond. Please watch this link: https://www.youtube.com/edit?o=Uandvideo_id=vs0IqXLj3pY
Chilmark
LINK ID: 26318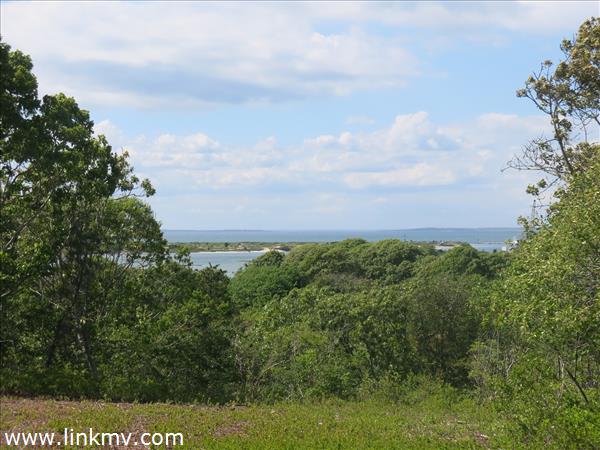 4.00 acres
$2,650,000.00
This property is a
Chilmark
LINK ID: 26713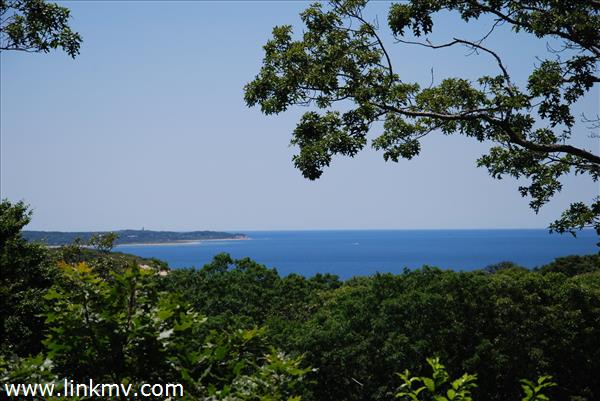 10.40 acres
$2,800,000.00
This +/-10.4 acre parcel of undulating land known as Patty's Hill is bordered by over 70 acres of conservation lands. Includes shared deeded access to 100 ft of private beach and a shared cabin near the water for storing your beach and fishing gear, shown as Lot 2-6 on Map 9 of the Town of Chilmark's assessors maps. Access to miles of walking trails. The landscape is unique, offering a high ridges with gently sloping land, a landscaper's dream.One house site is over two hundred feet above sea level with lovely views over the Vineyard Sound to Aquinnah, Dogfish Bar and the Gay Head Lighthouse. In the other direction, the protected Chilmark Hills. An amazing parcel that has many options for locating your dream home. Please call for a guided tour of the beautiful landscape. Patty's Hill lot is subject to first 100' feet of driveway being shared by abutting lot and a parking area next to Land Bank parking area for not more than 6 cars.
Vineyard Haven
LINK ID: 26970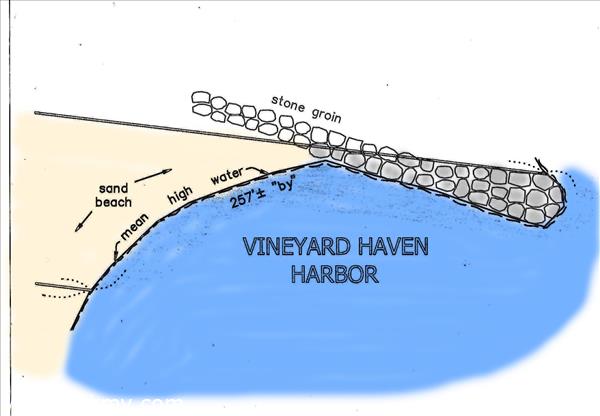 1.23 acres
$2,950,000.00
The footprint of the existing 1934 home offers a wonderful building opportunity for a new home. The site has some of the most spectacular water views available anywhere on the island. The beach is very deep includes its own stone jetty and is a great place to store and moor boats. The property is in an area of fine homes and is quite private.
Chilmark
LINK ID: 17887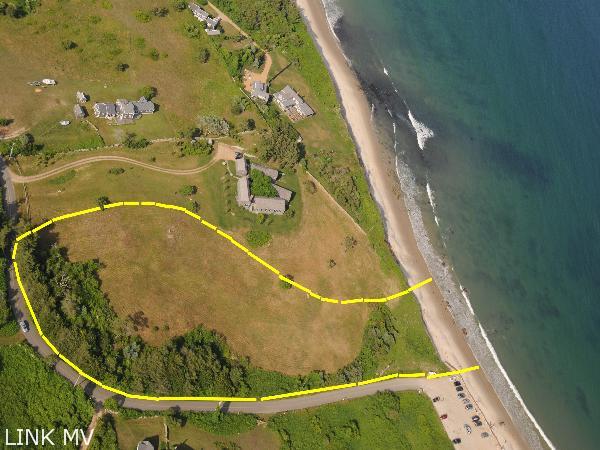 3.60 acres
$3,250,000.00
Rare opportunity to own an oceanfront parcel in the highly desirable Squibnocket area of Chilmark. The property has 150 feet of private oceanfront beach. Parcel has a gentle sloping grade to magnificent beach and unparalleled views.
West Tisbury
LINK ID: 24715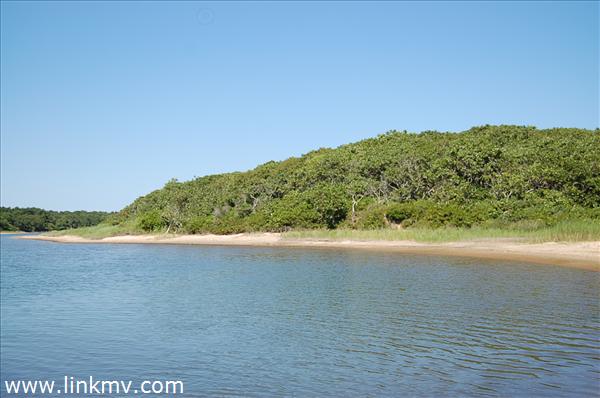 8.00 acres
$3,450,000.00
Waterfront on Thumb Cove/Tisbury Great Pond. Rare opportunity to purchase one of the last undeveloped parcels on the West Tisbury part of Tisbury Great Pond. Situated between Middle Point Cove and Thumb Cove, this lot is 8 +/- acres. Build a house and guest house for you and your extended family to enjoy the endless activities this location provides. Enjoy your summers kayaking and canoeing out to South Beach for a day in the sun or fishing. Gather oysters in the off-season. Evening campfires on the beach. A magical place to create lifelong memories. This parcel of land could truly become your Island Paradise on Tisbury Great Pond.
West Tisbury
LINK ID: 24713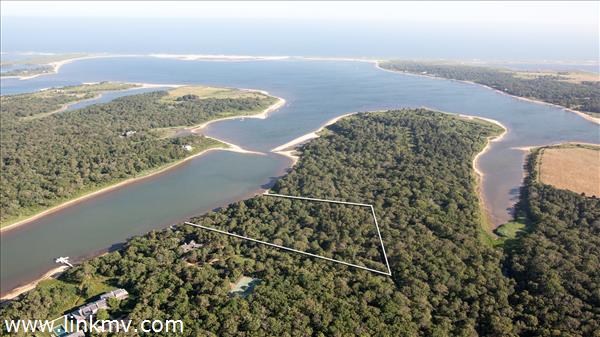 6.40 acres
$3,750,000.00
This peaceful and serene spot on Tisbury Great Pond is awaiting your imagination. A 6.4 acre waterfront parcel has +/-365 ft of frontage on Tiah's Cove across from the Land Bank Sepiessa Point Reservation of 173.7 acres. Fishing, clamming oystering, kayaking, boating and swimming will be just out your front door when you build your new home. Please note that this lot is a 6.4 acre lot that has been divided off of a much larger lot...this lot does not have it's own map and lot number from the town, at this point in time. Development costs will be a Buyer's expense.
West Tisbury
LINK ID: 26442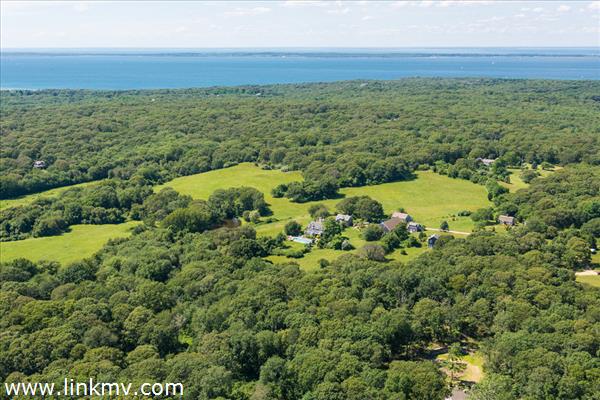 28.00 acres
$3,800,000.00
7.3 acre building site with wide, distant views of the north shore. Included with the sale of this parcel is an additional 21-acre compound of no less than four habitable structures, including a 5000 custom home with pool. This stunning property was originally an equestrian estate, and there is a working barn with 8 stalls, a turn out shed, and several paddocks. The property also abuts a large parcel of conservation land.
Oak Bluffs
LINK ID: 26437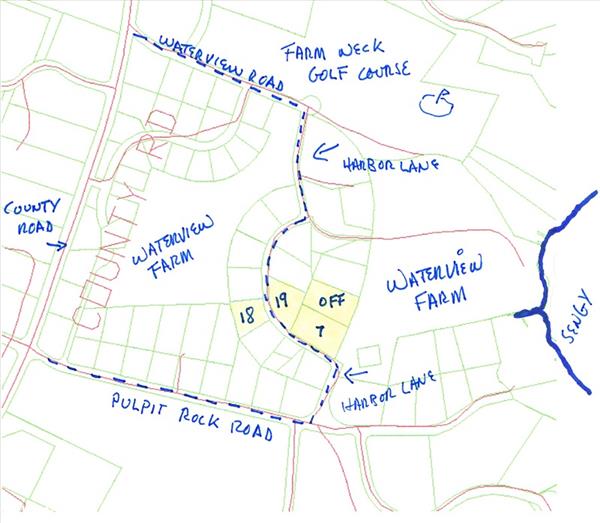 2.41 acres
$9,000,000.00
Family Compound: Three consecutive large lots offer a rare opportunity to develop your personal estate or compound in the secluded private neighborhood of Waterview Farm. This location is bordered on one side by conservation land that stretches to the waterfront ensuring views of Sengekontacket Pond, State Beach and Nantucket Sound. The properties have a private beach access, boat docking and open space trails offering outdoor activities and privacy. One additional site at the rear of the property offers the ability to incorporate guest quarters or a work studio into the plans. Waterview Farm is adjacent to the prestigious Farm Neck Country Club offering quick access to golf and tennis. Four contiguous waterview lots (includes two three-season homes with two extra building lots). All lots have excellent views across Sengekontacket Pond and Nantucket Sound to the Cape Poge Lighthouse. With five bedrooms and four decks, there's plenty of room for the whole family. Cathedral ceilings in living rooms and master bedroom/baths. Both houses have new heating and air conditioning systems. Small House has a new roof. Waterview Farm borders on Farm Neck Golf Course. The Waterview Farms Association provides access to Sengekontacket Pond with a boat ramp, boat storage area, beach and picnic area.
Edgartown
LINK ID: 23580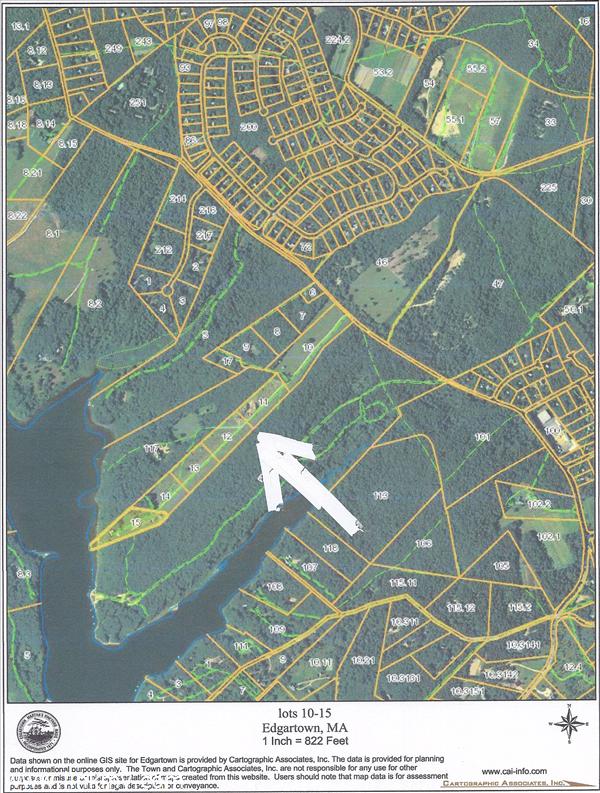 21.00 acres
$14,500,000.00
APPROX 21 ACRES OF MOSTLY VACANT FARMLAND, WITH AN OLDER HOME. HOUSE LOCATION IS ONLY 65 FEET FROM POND, EXPANSIVE GROUND FLOOR VIEWS. LOCATION AND SIZE OF HOME IS GRANDFATHERED. SEVERAL OUTBUILDINGS. ALL BUILDINGS CONDITIONS ARE POOR. PROPERTY IS NOW SUBDIVIDED INTO 6 LOTS, WITH POTENTIAL FOR A 7TH LOT BY FURTHER SUBDIVIDING LOT 10. (this property includes lots 10, 11, 12, 13, 14, and 15). RIGHTS TO A PRIVATE OCEAN BEACH LOT ARE ALSO INCLUDED. BEACH LOT IS MAP 53, LOT 4. PROPERTY IS BORDERED BY TOWN CONSERVATION LAND ON ENTIRE EASTERN SIDE.