49 - 60 of 138 Listings
Oak Bluffs
LINK ID: 18157
1.39 acres
$395,000.00
Located between two beautiful homes this 1.39 acre lot is level with mature trees. Close to everything yet private this truly is a great island location with room for a pool, guest house and tennis court.
Edgartown
LINK ID: 26181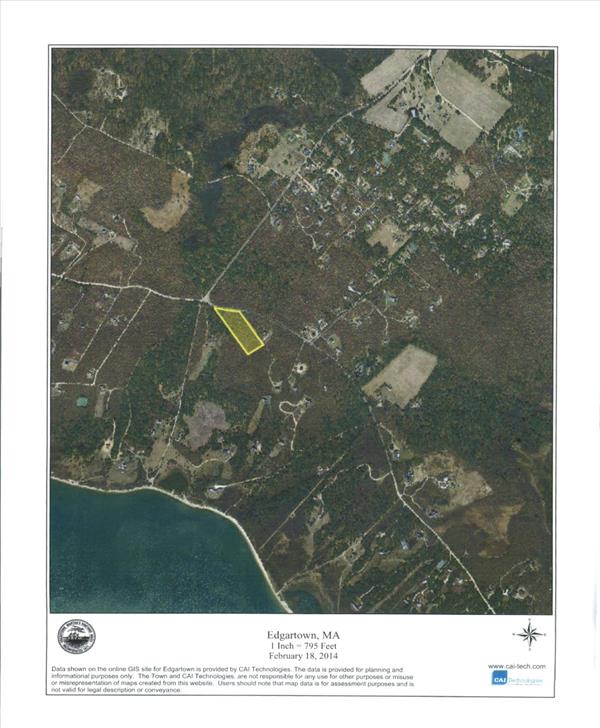 3.00 acres
$399,000.00
Your search stops here! Indulge in all that Chappaquiddick has to offer - from the Trustee Beaches, countless conservation trails and communal pot lucks at the Community Center. This conforming lot, offering potential water vistas, is the ideal local to plant your Chappy roots! Conveniently and centrally located off paved Chappaquiddick Road, spend countless summer days enjoying Katama Bay (public Landbank Access is only a half mile away!) then walk aboard the On Time Ferry for an evening strolling the streets of Edgartown Village. Discover for yourself that Chappaquiddick truly is the best of both worlds!
Edgartown
LINK ID: 23549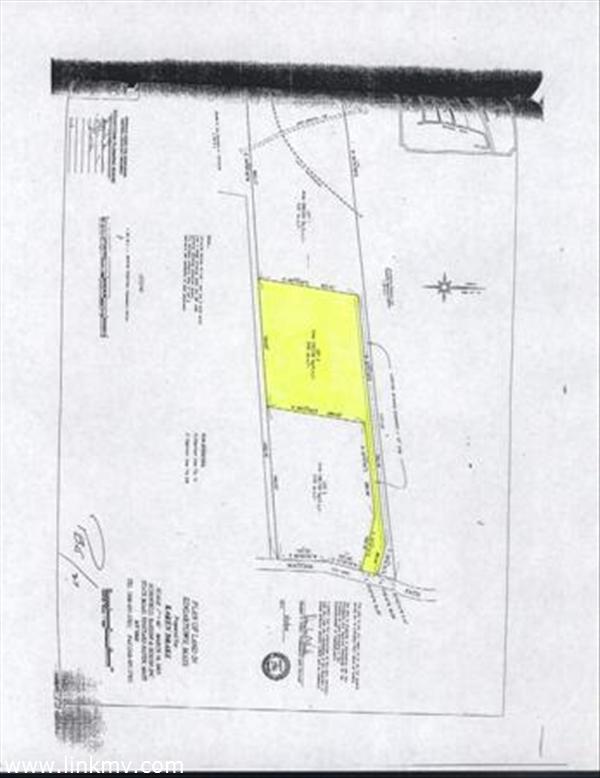 3.00 acres
$399,000.00
Located down a country road between downtown Edgartown and up island, this 3 acre parcel offers many opportunities from just building your dream home in a rural setting to creating a small farm or under certain conditions having a home business. Need MORE land! Add either the abutting 4.61 acre parcel or 3 acre parcel. If you need EVEN MORE, combine all three for a total of 10.6 acres.
Edgartown
LINK ID: 26599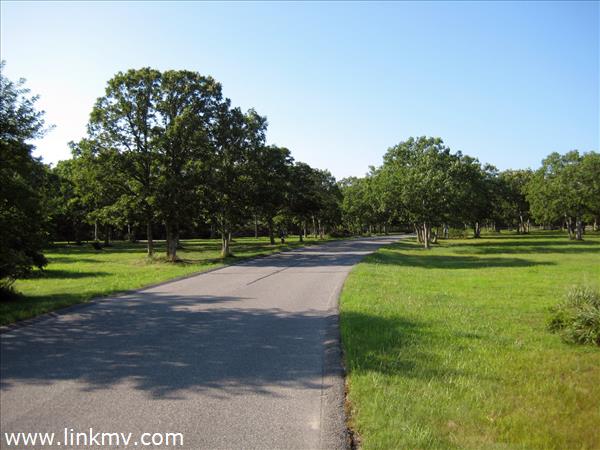 0.90 acres
$445,000.00
One of the beautiful meadow lots of Bold Meadow is now available for your custom built new home. The lot has town water and will support a four bedroom home. The Association maintains two tennis courts for the members and 30 acres of common land. Your back yard is the 4000 acre State Forrest.
Oak Bluffs
LINK ID: 25949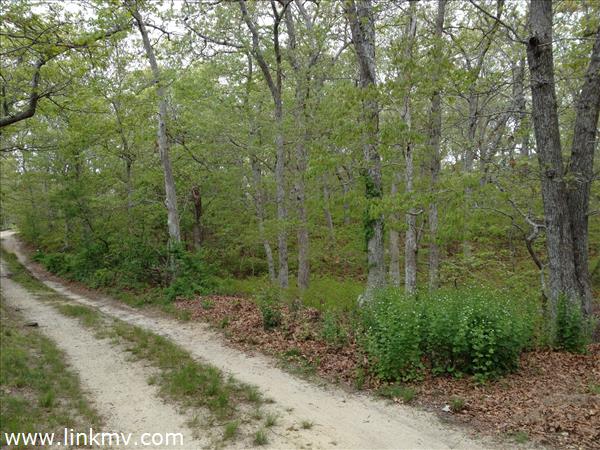 0.33 acres
$450,000.00
In the heart of desirable East Chop: A gently rolling, treed parcel of a third of an acre awaits your inspiration for a vacation or year-round homestead. Featuring generous frontage on a quiet road. Wrapped by conservation woods, for a nice feel of extra "territory." And within a 15-minute walk to the heart of town! Note: The minimum building setbacks are just 20 feet from the front and a lenient 10 feet from the back and sides.
West Tisbury
LINK ID: 24988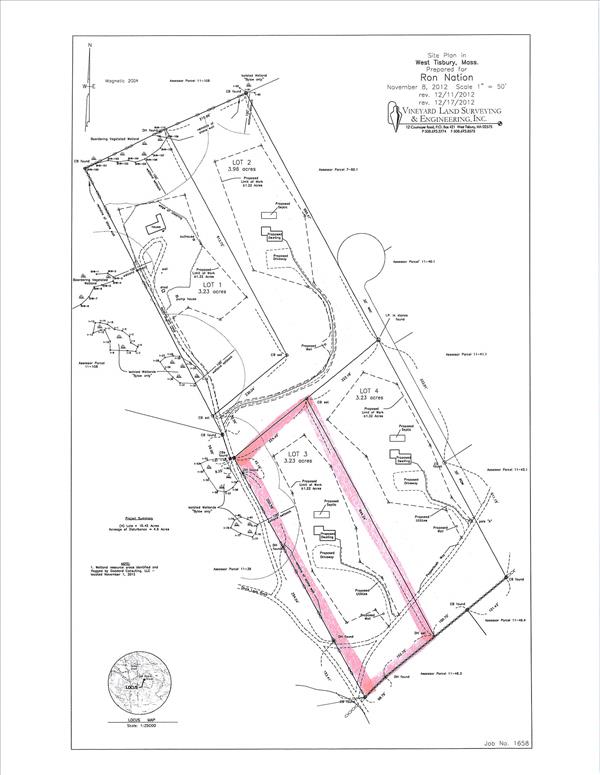 3.23 acres
$450,000.00
Peace and tranquility and water options galore!!! This beautifully wooded Lot is easily accessible to the Land Bank's 11 acre Manaquayak Preserve with walking access to Ice House Pond. Peaceful and private yet conveniently located to West Tisbury's shops while just 1/2 mile to Seth's Pond and less than a mile to Lambert's Cove Beach. This gem of a location includes a level site with mature trees for your dream home. There is a 1.22 acre building envelope that could even include a pool with Town approval. A 6 bedroom septic design is included as well as underground electric, cable and phone. Driveway has been cut in for ease of viewing and the Lot is flagged. Abutting Lot available as well. Definitely worth a look!
West Tisbury
LINK ID: 24926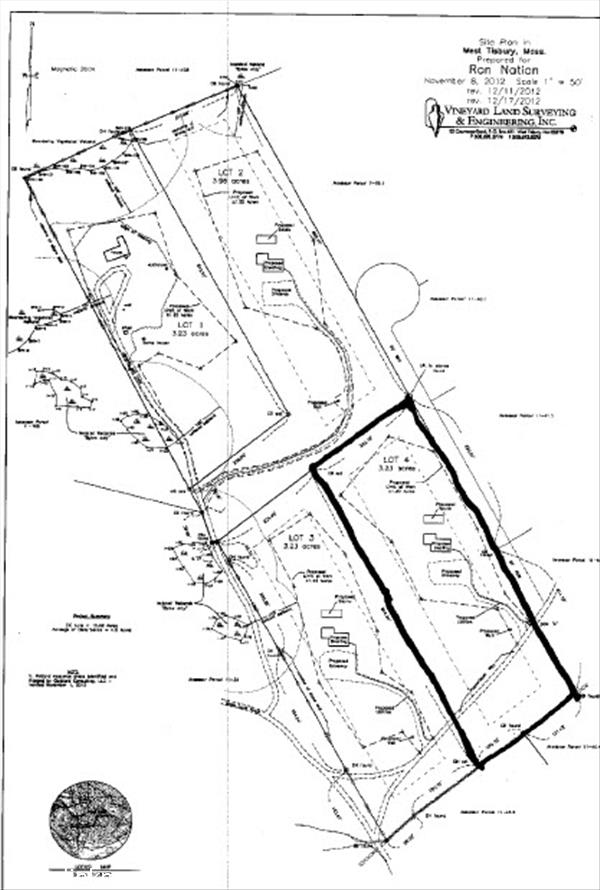 3.23 acres
$450,000.00
Simply beautiful...the only way to describe this prime 3,23 acre building site. Both wooded and clear. Walk to Ice House Pond, and just minutes to spectacular Lamberts Cove Beach. Short bike to all the shops in West Tisbury. This is easy land to build on, and a very easy location. There are mature trees, which afford a great deal of privacy, and surrounding walking and nature trails.Any tastefully done home on this lovely property would be valued considerably higher than the sum of the land and building. Also, lot # 3 can be purchased for $425,000.oo
West Tisbury
LINK ID: 22254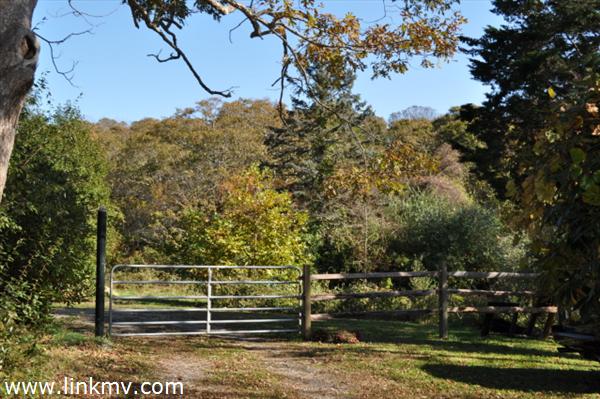 6.60 acres
$450,000.00
A lovely setting on 6.60 acres in West Tisbury privately tucked away ~ within a short distance to Lambert's Cove Beach, Seth's Pond and Ice Pond~ Bordered by stonewalls~ with a gentle knoll, there's a nice building envelope at the highest point of the acreage to create a home to your specifications~A short drive into the main village of West Tisbury. Enjoy several conservation walking trails near by~ * Buyer is responsible for development expenses.
Edgartown
LINK ID: 26926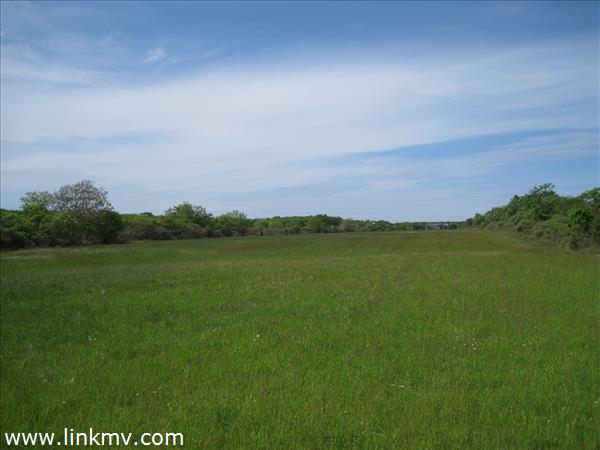 2.50 acres
$455,000.00
Stunning 2.5 acre property abutting beautiful 25 acre Coffins Field and surrounded by sizeable private lands ranging from 45-200 acres. The property enjoys lovely sunsets and sweeping 360 degree vistas of the south shore meadows and woodlands while hearing the enchanting sound of the ocean waves nearby. The property straddles the Edgartown West Tisbury border with 1.87 acres in Edgartown and 0.63 acres in West Tisbury. Coffins Field is conservation land for the Coffins Field homeowners association. DRIVE-BYS AND WALK-A-ROUNDS WELCOME! Easy access on excellent flat roads! Offered well below assessed value! Includes access to Lambert's Cove Beach.
West Tisbury
LINK ID: 26946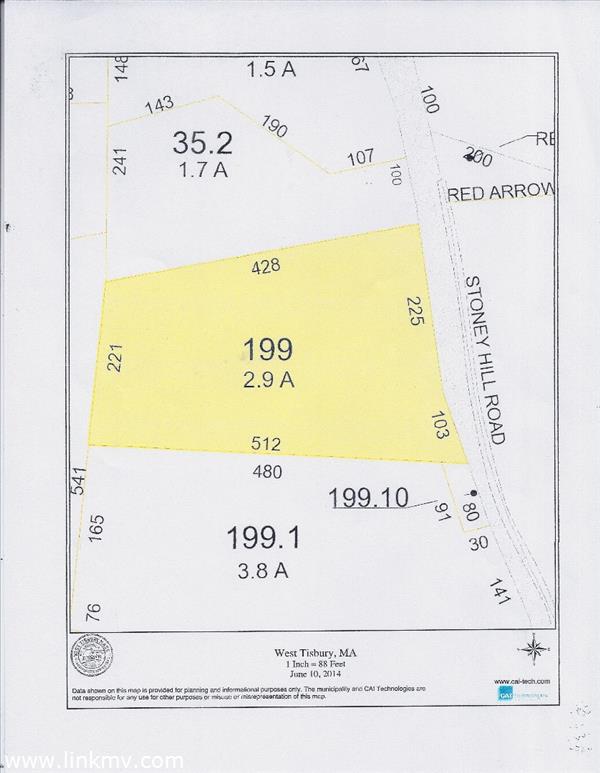 2.86 acres
$465,000.00
Nicely wooded level acreage in an area of fine homes. Not far from Vineyard Haven or West Tisbury but well hidden. Includes a previously drawn 4-bedroom septic design which can easily be updated. A short drive to Lambert's Cove Beach. Awaiting your dream house.
Vineyard Haven
LINK ID: 25867
0.23 acres
$475,000.00
Location, location, location! Rare opportunity to purchase an in-town lot on Main Street in an area known as "Writer's Row" and just steps to the Vineyard Haven Library or village center. Perfect for the buyer looking for a traditional setting with huge trees and a quaint stone wall. This lot is well suited for an east facing front door on Main Street and a west facing back
Edgartown
LINK ID: 21886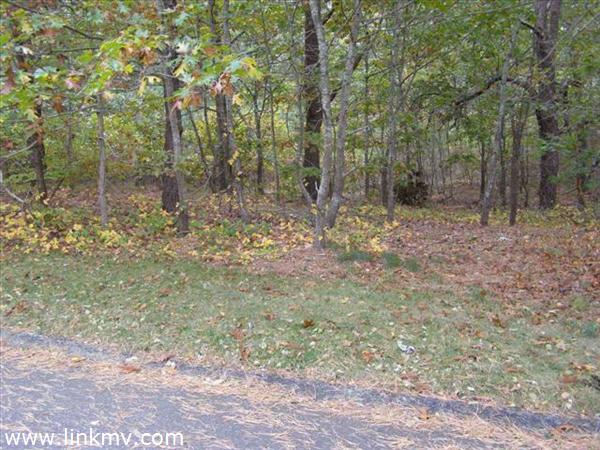 0.55 acres
$479,000.00
Major's Cove - Waterviews - The last buildable lot available on this popular road in a highly desirable neighborhood. Terrific association amenities including; tennis, dock, common land and beach. Set among substantial homes in the $1.5 - $3.5m plus range. The lot has been perc tested and there are architectural plans available. A tremendous opportunity that is priced $234,200 below current assessed value.