97 - 108 of 136 Listings
Edgartown
LINK ID: 26936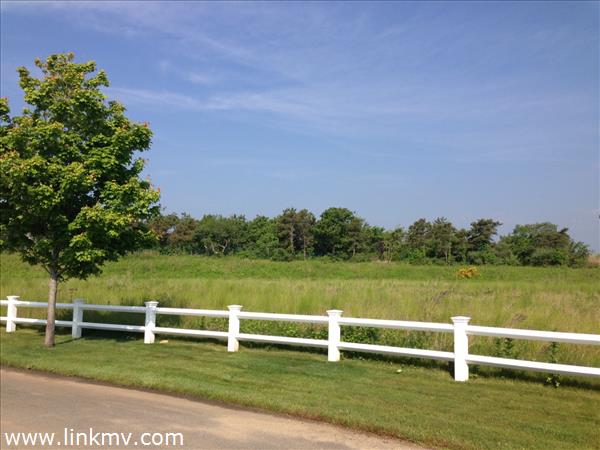 0.76 acres
$950,000.00
Build your dream home. One of the few remaining lots in Edgartown's popular Field Club Neighborhood. The 0.76 acre lot is adjacent to the Field Club, a distinguished and elegant country club with extensive facilities, amenities, and programs for the entire family. A Katama Field Club Membership is included which offers use of the clubhouse with multiple pools, tennis, paddle and squash courts, full service spa, private dining and fitness club. Other membership options include private dining downtown at the Boathouse and use of a fleet of classic boats.
Edgartown
LINK ID: 18534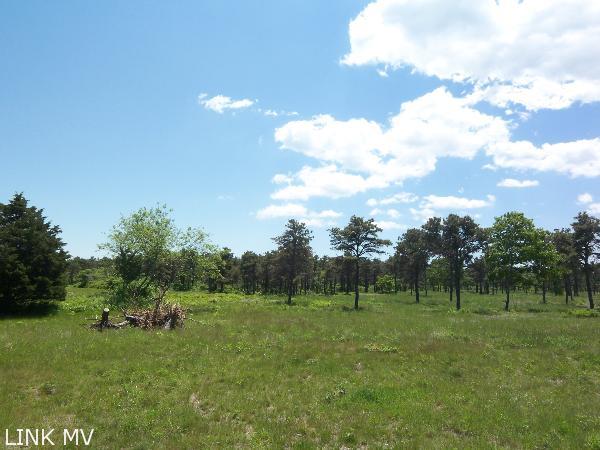 3.36 acres
$965,000.00
So close to village amenities, just off the Herring Creek Road bike path to South Beach and yet offering up island seclusion...an intimate (4) lot subdivision specifically designed to ensure value and privacy through conserved lands and protective covenants...each lot offering protected views of and located adjacent to old farm fields. ...this is literally a hidden treasure, in the same family for 3 generations and now sensitively divided to preserve the original character of the farm land....a rare and unique opportunity....this is one of (3) lots now available.
Aquinnah
LINK ID: 25795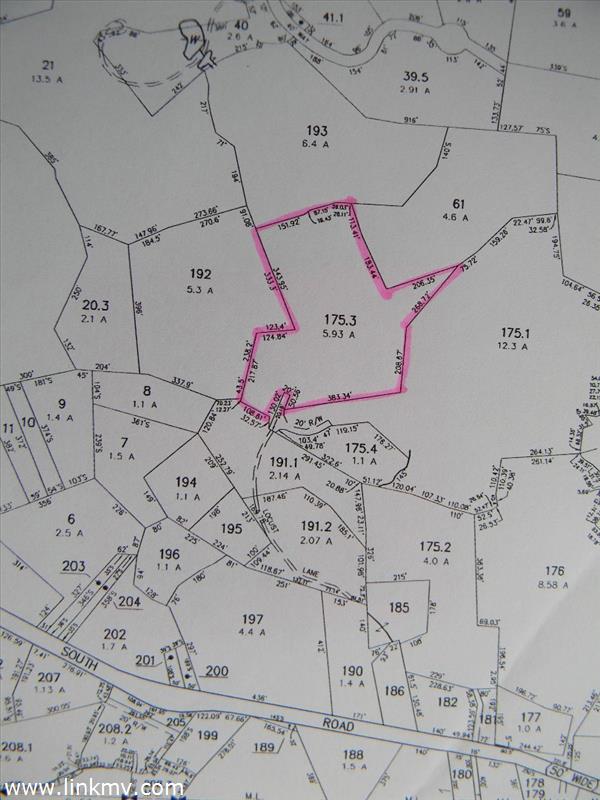 5.93 acres
$995,000.00
Beautiful Aquinnah 5.93 acre lot with water views of Vineyard Sound, Menemsha and Elizabeth Islands. Rolling meadows, old stone walls and private. Ideal setting for potential two home compound. Original 4 bedroom homestead in need of repair located on one site. The two potential building sites have been engineered with 4 bedroom septic design for one site and option of 6 bedroom septic for second site.
Aquinnah
LINK ID: 25160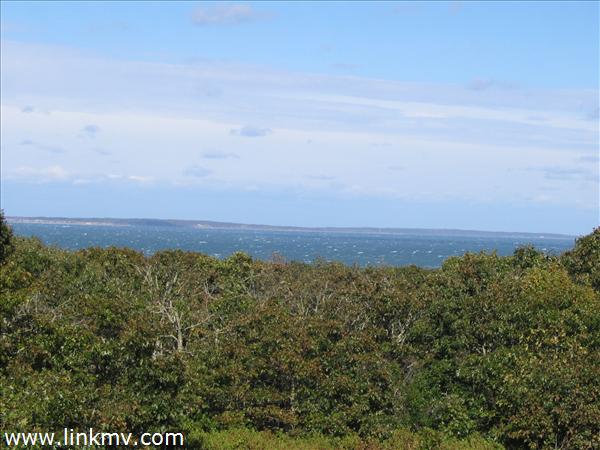 5.93 acres
$995,000.00
Expansive water views from this unusually beautiful 6+/- acre lot with rolling meadows, old stone walls, great privacy and at least 2 potential building sites. Engineered with 4 bedroom septic design for one site and option of 6 BR septic for second site. Ideal for a family compound. Historical 4 BR antique farm house in need of major renovation currently located on one site. The value of this structure is in the footprint. Views over the Vineyard Sound out to Menemsha and the Elizabeth Islands.
Aquinnah
LINK ID: 25142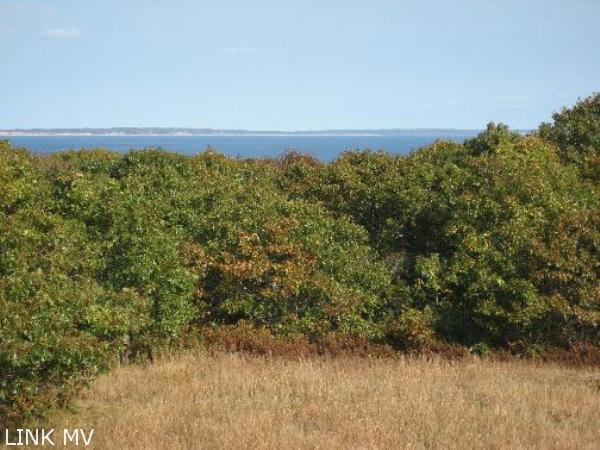 6.00 acres
$995,000.00
Inland from the Atlantic coast the terrain of this 6 acre parcel varies from woodland surrounded by ancient stone walls to gentle meadow dotted with historic oaks. Potential for two home sites with expansive waterviews over Vineyard Sound. Approval for 4 bedroom septic design for one site with option of 6 bedroom septic for the second site. The historic antique farmhouse on the property most likely needs to be demolished, but the granite foundation assures footprint. 24' height restriction.
Chilmark
LINK ID: 22152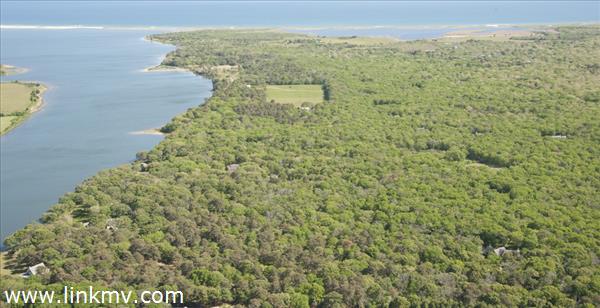 4.41 acres
$1,095,000.00
Nicely located in Chilmark with the Chilmark amenities but close to West Tisbury center, the farmer's market, Alleys General Store and 7A foods! The land is cleared and had been used for horse pastures. There is a riding ring and a tastefully fenced in meadow. This area is a lovely house site and gets great southwest exposure. Large mature trees and a well installed. This lot includes access to the West Tisbury Great Pond where you can keep a kayak or little power boat anchored close by in order to get to the South Shore Atlantic Ocean beach or just enjoy the pond and all that it has to offer.
Chilmark
LINK ID: 21751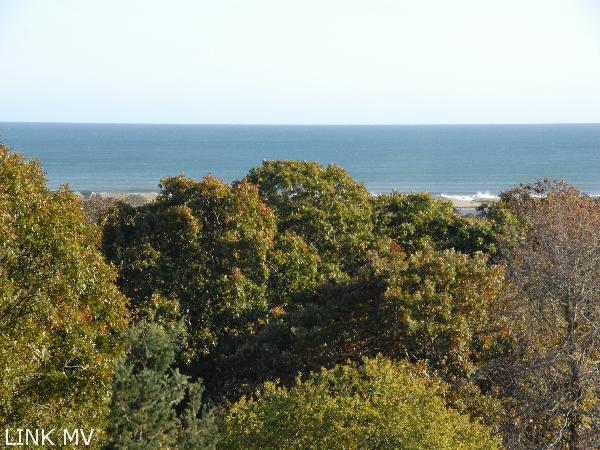 3.10 acres
$1,150,000.00
Great views from this exclusive lot in Chilmark off of beautiful middle road. Fully engineered with a five bedroom septic, well installed, building envelope established as well as cleared for ease for a new buyer. Enjoy views over Chilmark Pond and the Atlantic Ocean to Squibnocket Point. Super opportunity in Chilmark for truly impressive waterview.
Chilmark
LINK ID: 26297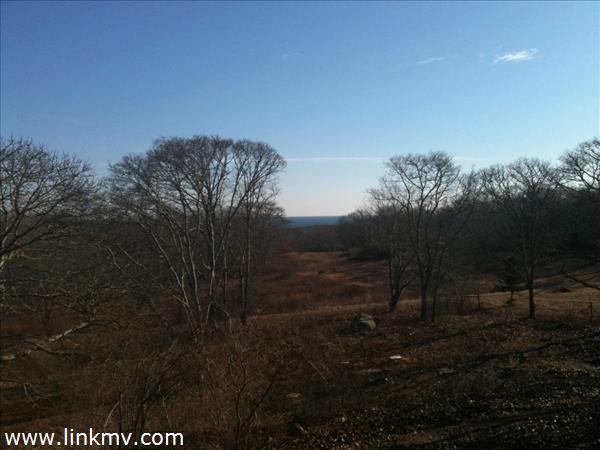 1.10 acres
$1,200,000.00
Enjoy this south-facing slope with a view to the ocean, just waiting for your new house. Just minutes to Lucy Vincent Beach. The lot abuts over 17 acres of conservation land. It was an old family farm that has been made into 6 lots around a central conservation lot. A rare chance to own property in Eddy Farm.
West Tisbury
LINK ID: 24582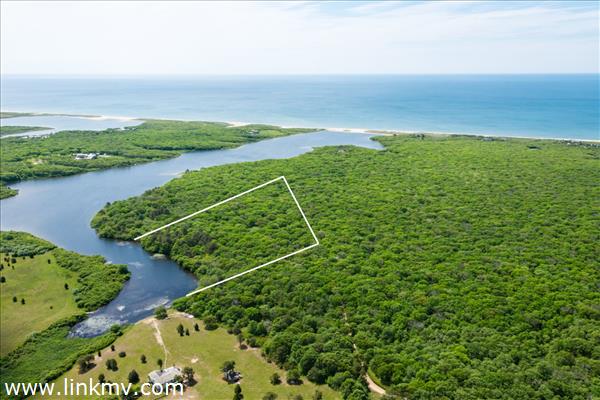 7.90 acres
$1,200,000.00
THE ABSOLUTE PERFECT SUMMER RETREAT FROM THE ISLAND'S BUSY SUMMER ACTIVITY! This magical, untouched, ecologically balanced and serene South Shore pond front property invites a partnership with nature on a pristine parcel of land on West Tisbury's Jennie Cove. With swales and flat terrain that drop by to the pond's edge, inspiring geographic features fill this lot. Imagine the privacy of this 7.9 acre sanctuary with more than 600 feet of frontage on the cove leading to Watcha Pond, which meets the Atlantic on the South Shore. While access is gained down a private 3-mile dirt road, the secluded property is centrally located on the island; the road begins across from the Martha's Vineyard Airport, connects to the bike path and is only 5 miles from downtown Edgartown. Conservation restrictions are in place to preserve the natural character and beauty of this land and protect the natural habitat and wildlife that have existed here for hundreds of years. Property is listed well under assessed value! PROPOSED BUILDING PLANS - The property lends itself to an environmentally sensitive, traditional Vineyard-style campcompound. Peter Byerly of Beacon Architectural Associates of Boston, anarchitectural firm with experience on Martha's Vineyard, was asked to design a living situation that causes minimal impact on the environment. "The idea is to create a large, simple, deck in the woods at the edge of the 100 foot setback around a swimming pool that the various buildings in the program would be grouped around, creating a compound like a camp. The driveway from Watcha Club Road would loop around to give glimpses of the compound and Jennie's Cove as you approach. The two buildings facing the driveway would be a guest house and a garage/pool building/storage area. The deck would be elevated 1 1/2 to 2 feet above the ground and the entry stairs would be between the buildings. The main house on the north side of the compound would be in two parts; master bedroom suite and Living/bedroom connected by a screened in breezeway with stairs going down to the forest floor. You have a deck area with pool and areas to relax, play and hang out as a large outdoor 'room' that would contrast with the natural forest floor outside." SEE PHOTOS FOR PLAN DETAILS
Edgartown
LINK ID: 27029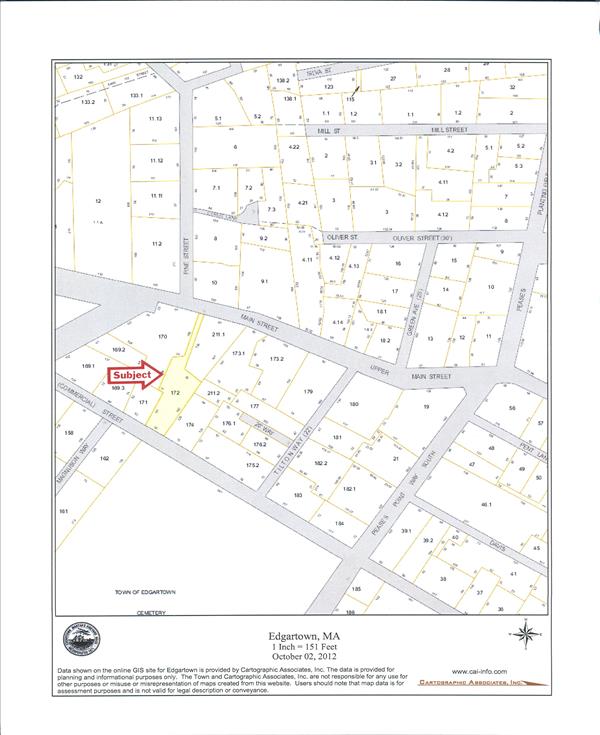 0.29 acres
$1,299,000.00
Prime Edgartown In-Town location, minutes to great restaurants, village shops, Edgartown harbor and Lighthouse beach. This .29 acre parcel currently has an old 1930's house and 1990 guest house on it. Teardown, renovate, or possibly donate one of the structures. Town water, town sewer, utilities in place. R5 setbacks: 20 ft. from road, 5 ft. from side and rear bounds. Not in Historic district. Parcel is approved for 4 bedrooms, no limit on bathrooms. Room for in-ground pool. Several mature trees add to privacy as well as adequate fencing. 24 hr. notice for all showings if walking the property. AIA Architect concept drawing available for proposed new compound.
Edgartown
LINK ID: 26901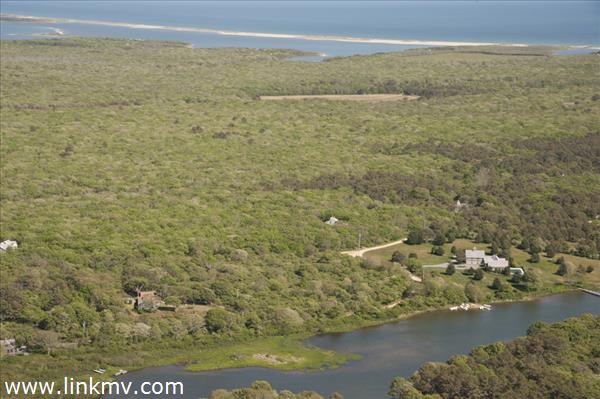 8.00 acres
$1,300,000.00
8 acres of pristine land on Oyster Pond Road that offers deeded access to Oyster Pond as well as permanent South Shore beach access. Oversized lot in this location providing a lot of flexibility for a buyer.Just 500 feet from the land is the association boat launch where one can keep boat to cross the pond to Barrier Beach on the Atlantic ocean.
Edgartown
LINK ID: 26767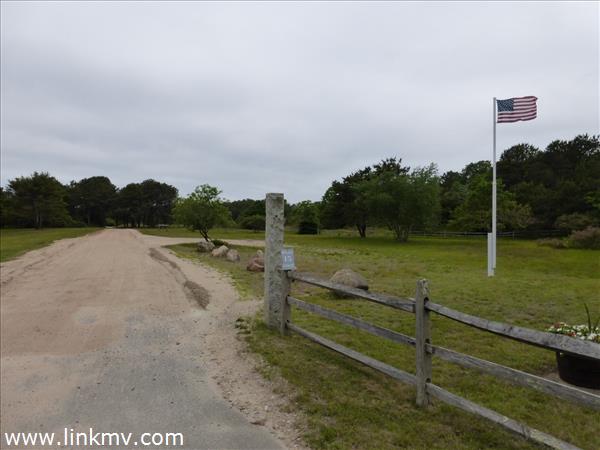 3.37 acres
$1,300,000.00
A rare offering. Land in prestigious Oyster Pond Rd. An area of a few secluded multi-million dollar homes. A private, beautiful, treed 3.37 acres abutting the State Forest. The peace and serenity! Nature. You have deeded rights to Oyster Pond. Kayak. Sail. Water-ski. The pond is home to swans, ducks, osprey nests. You have a very short walk to the docking area, with boating access to a private Atlantic Ocean sandy beach. The lot has acreage for as large a home as desired, or smaller. The area is also zoned for animals, such as horses. Come see this special property, where a few years ago, a former President stayed down the lane.