1 - 12 of 91 Listings
Oak Bluffs
LINK ID: 27681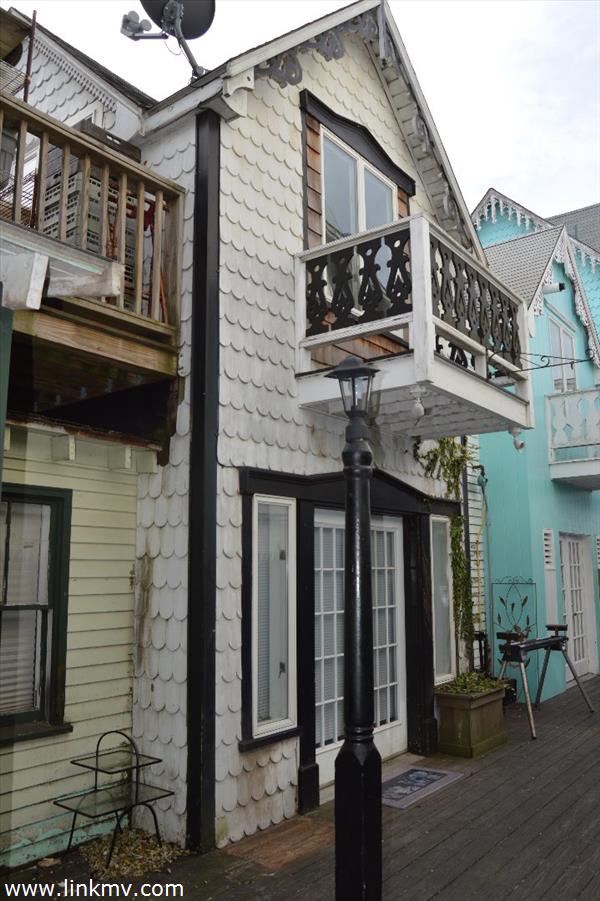 334 SQ FT on 0.00 acres
• 1 baths
$181,000.00
Located on within a stones throw to the Oak Bluffs Harbor. This Victorian style architecture Condo has Oak hardwood floors and waterviews of O.B. Harbor. Walk to all the ferry's, the SSA, Hyline, Island Queen - beaches, restaurants and or your private boat in the harbor. Fantastic location on the Oak Bluffs Harbor. This Bluffs Walk Condo studio unit is one large room with kitchen and full bathroom (with shower).Its B1 and is an ideal location for starting a small business or boaters looking for dry land.
Oak Bluffs
LINK ID: 32669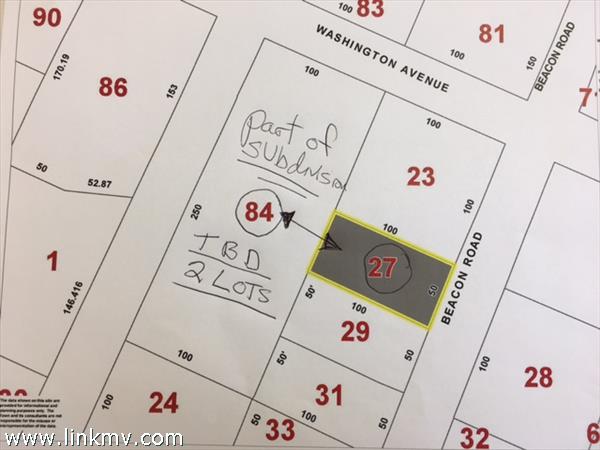 0.00 acres
$239,000.00
Lot 84- Washington Avenue is in the process of being subdivided. Back lot of 84 Washington Avenue and 27 Beacon Avenue will be one lot. This will be a legal two bedroom lot. Once that has been done by the seller the new buyer will be responsible to put in a two bedroom enhanced septic system. The front of 84 Washington Avenue includes existing house and this is the second lot which and can be purchased separately or together.
Oak Bluffs
LINK ID: 30412
0.30 acres
$359,000.00
one last chance to own a lot in Hidden Cove Development to build the home you have been dreaming about. This is the last remaining available lot without a home on it. This development is immaculately maintained year round and has protective covenants making for a peaceful, and tranquil setting along paved roads surrounded by beautiful homes throughout this private community. Enjoy your own association tennis courts and never have to leave to grab the mail. Your own mailbox within the development if you prefer. An extensive bike path system is located directly across from the entrance to hidden cove leading you to all towns and forever wild 6,000 acre state forest with bike paths throughout. Conveniently located on the out-skirts of Oak Bluffs , yet close enough to each of the 3 down island towns of Edgartown,Vineyard Haven and of course Oak Bluffs. Farm Neck Golf club is just a mile and half away. The YMCA, High School, Ice rink are all few minutes drive or 20 minute walk up the road. Have a kayak or small boat to enjoy, you can access Sengekontacket pond from nearby Majors Cove. Mooring possibilities with approval from the Oak Bluffs Harbormaster.
Oak Bluffs
LINK ID: 30785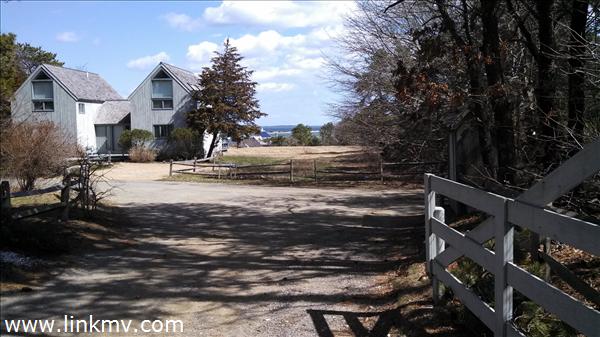 0.33 acres
$389,000.00
Build your new 5 bedroom house in Waterview Farm on a third of an acre. The 5 bedroom septic system has already been installed, the lot is ready to go. Association waterfront and dock for direct swimming and boating access to Sengekontacket Pond.
Oak Bluffs
LINK ID: 31574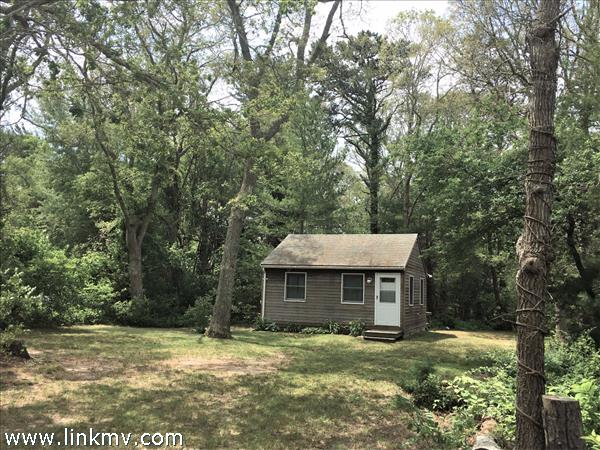 400 SQ FT on 0.23 acres
1 bedrooms • 1 baths
$400,000.00
Personal hideaway? Starter nook? Pied-a-terre? Income producer? An expansion opportunity? A tear-down-and-start-over opportunity? Yes, yes, yes, yes and yes! Less is more in this cozy bungalow on a dead-end, woodsy lane of pleasant homes. Sited back from the road on nearly a quarter of a level acre, the property is within quick reach of downtown Oak Bluffs and Vineyard Haven, too. Stroll or bike the shortcut to the library. Built in 1999, this home is still a teenager. Features include cedar clapboards, wide pine floorboards, natural wood windows and kitchen cabinets, storage loft, a rear deck, efficient propane Monitor heat and plenty of natural light. Last but hardly least: A Title V septic system certified for four bedrooms (and possibly certifiable for more) is already in the ground, to accommodate your present or future whims.
Oak Bluffs
LINK ID: 31598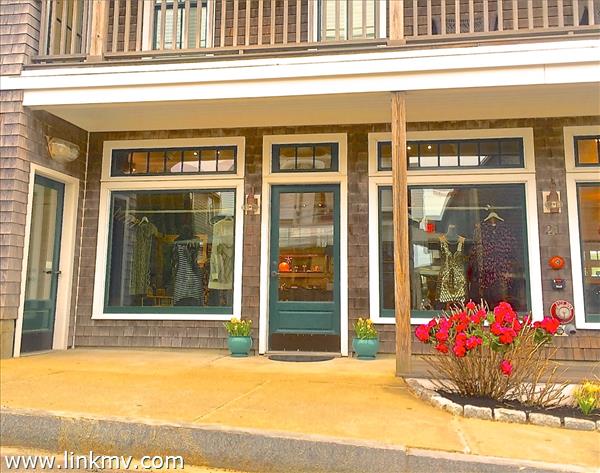 931 SQ FT on 0.10 acres
• 1 half baths
$442,500.00
JUST IN TIME FOR SUMMER SEASON! Double Fronted Commercial Retail Condo on Kennebec Avenue in Oak Bluffs, amidst a number of successful restaurants, next street over from Circuit Avenue, minutes to Ocean Park and a short Walk from the Harbor and Ferry! Two huge Display windows with almost 18 feet of glass frontage for Maximum Exposure! Large Open Space, Over height ceilings with separate office/dressing room and a half bath. Owner has added striking creative touches that make this a one of a kind interior. Unique and interesting finishes that provide great visual impact. Forced hot air heat, Central a/c and hardwood floors. Property includes Exclusive use of storage unit in basement. Easy to show.
Oak Bluffs
LINK ID: 31764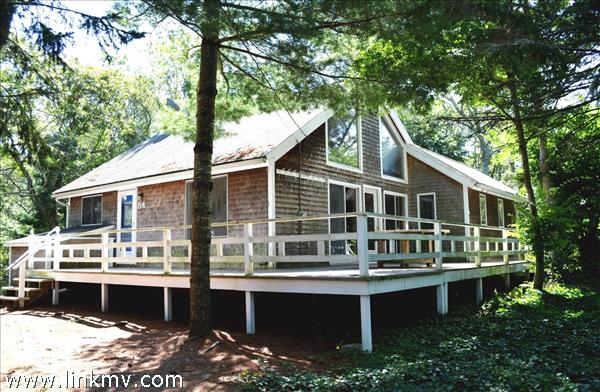 1109 SQ FT on 0.58 acres
2 bedrooms • 1 baths
$459,000.00
Perfect for a first time home buyer. Two bedroom home with cathedral ceiling , windows and sliders throughout offers much light in the living area making it feel larger.This property is in the process of being subdivided and will allow two bedrooms. Located close to the Lagoon and Sailing Camp.The new buyer will be responsible for putting in a new two bedroom enhanced septic system.**** The lot is only partial of listed lot size. Still TBD*****
Oak Bluffs
LINK ID: 32456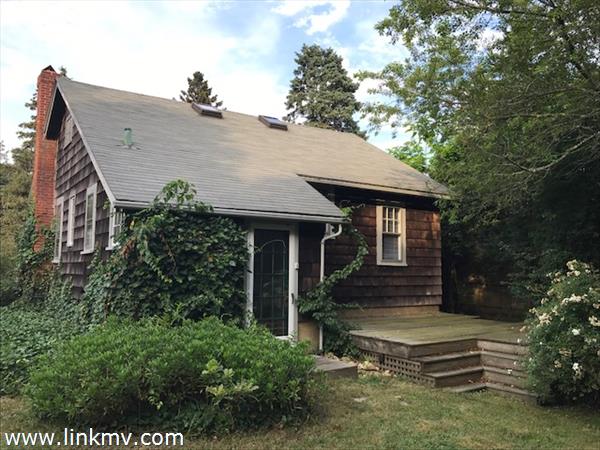 624 SQ FT on 0.11 acres
2 bedrooms • 1 baths
$469,000.00
Come see this charming bungalow convenient to the Oak Bluffs shops, restaurants and ferry. Hardwood floors and a beautiful stone fireplace accent the living room. There is a partial basement with full laundry and furnace as well as storage area. Private deck off the back of the house is perfect for outdoor entertaining. The attic offers possibility for extra living area . This home is perfect for the first time home buyer and is being sold completely furnished. Upgrade to Title 5 septic is responsibility of the buyer.
Oak Bluffs
LINK ID: 32054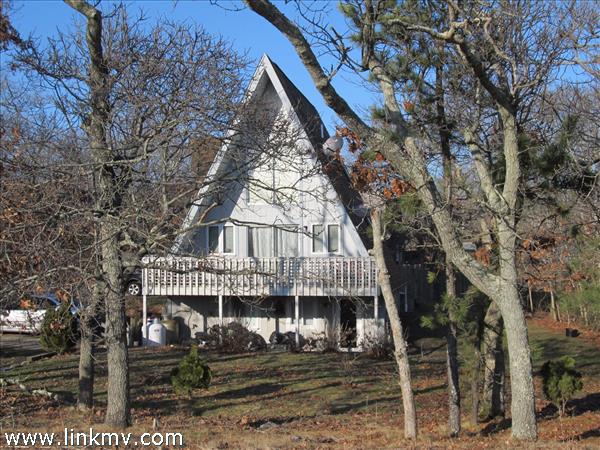 1613 SQ FT on 0.22 acres
3 bedrooms • 2 baths
$475,000.00
Two family home. Main level contains open plan living, dining, kitchen, master bedroom and full bath; large loft area. and large deck. hardwood floors. Lower level contains open plan living, dining, kitchen, 2 bedrooms and full bath, small porch off rear. Separate parking for both units. Large front and side yards. House needs new roof. Being sold "as is".
Oak Bluffs
LINK ID: 30680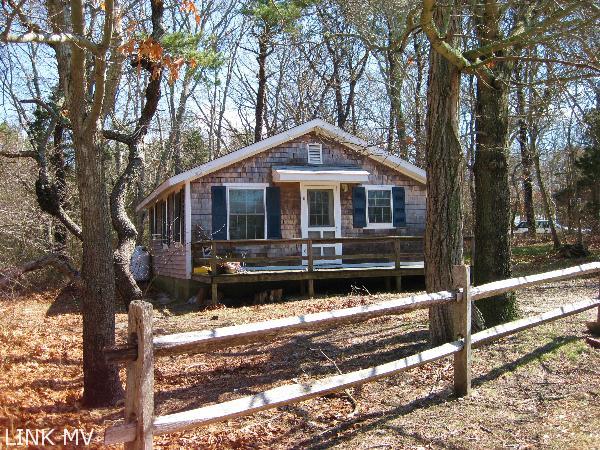 616 SQ FT on 0.18 acres
2 bedrooms • 1 baths
$489,000.00
A picture perfect, easy upkeep home on wooded lot, fronting paved road. This home was remodeled in 2004 with new windows, floors, walls, ceilings, wiring, plumbing and insulation throughout. Airy and bright with 2 bedrooms, full bath, living room, kitchen with dining area, enclosed screened porch with beach shower and laundry room - adding 220 sq ft of useable under cover space - plus a large sunny deck. This home comes partially furnished and ready for your personal belonging.
Oak Bluffs
LINK ID: 32178
816 SQ FT on 0.18 acres
2 bedrooms • 1 baths
$499,000.00
A Golden Nugget from the Oval Renaissance in East Chop! Located in the East Chop Highlands next to the historic Shearer Cottage is this 2+ bedroom/1 bath ranch-style year-round home. Kitchen has cathedral ceilings. Off of the kitchen is a small bonus room that is perfect for a home office/playroom. Hardwood floors throughout. Use the attic for storage or to continue the cathedral ceilings into other rooms in the house. There is a large storage shed at the back of the property. Abundant with a wide-variety of trees and mature plantings, the property will delight any horticulturalist. Watch the garden beds change with the seasons. Close to town, beach, ferries and more, this home has so much to offer for both year-round and summer living.
Oak Bluffs
LINK ID: 32175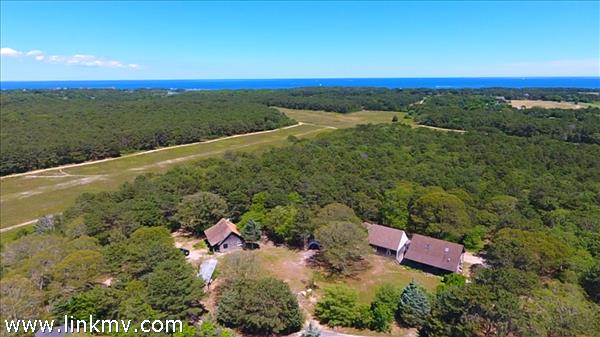 900 SQ FT on 0.35 acres
1 bedrooms • 2 baths
$499,000.00
Country setting in Oak Bluffs! Convenient and central location off County Road bike path! Easy bike ride into town! This rustic log cabin home abutting 70 + Acres of land bank conservation land! Unique log cabin style offering newer bamboo floors and vaulted high ceilings ! Open spacious floor plan with first floor bedroom and full bathroom.This property is in process of being set up as a condominium with exclusive use of approximately .35 acre of land with this house and there is an additional abutting condo lot size is approximately .30 acre for sale with old barn not habitable total renovation required seller is negotiable for both parcels call for details...Board of Health will need to approve and inspect septic systems.